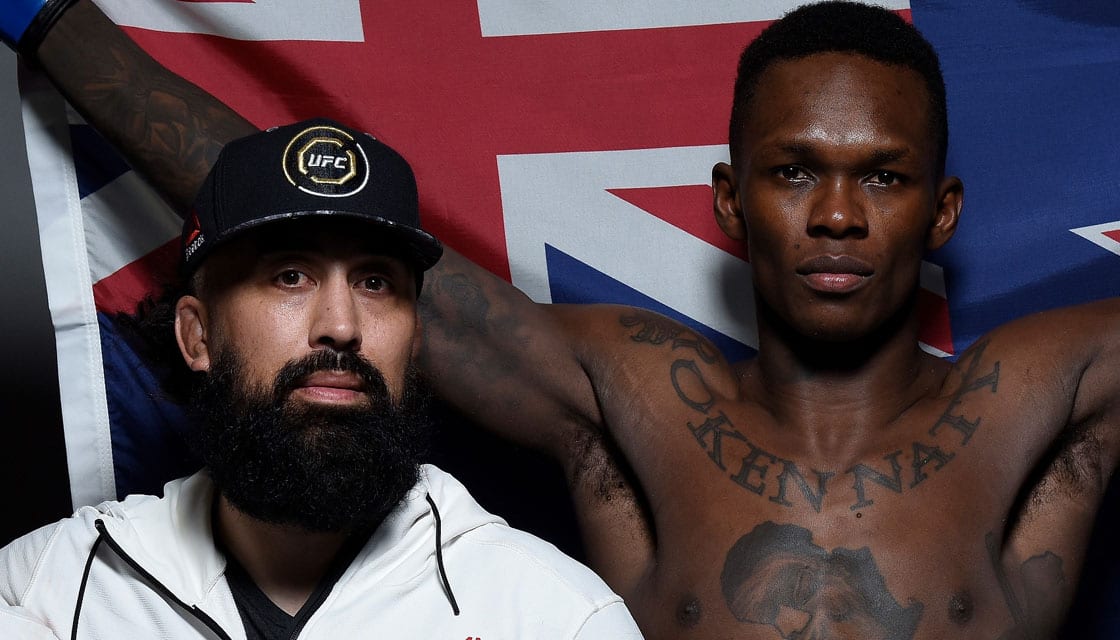 Israel Adesanya has decided against putting on a large amount of weight as he moves up to light heavyweight on March 6 to meet champion Jan Blachowicz.
Instead, according to Adesnaya's coach Eugene Bareman, Adesanya will simply walk into fight night at his usual training weight, and has put a focus on his skills rather than his body mass ahead of a potential second world title.
"We're not putting on weight — the science of putting on weight and moving up in weight isn't going to be a factor in this fight because we've decided to come in at our normal, walk-around weight," Bareman said, speaking to 1news. "We're hoping it gives us the advantages we need to win the fight rather than stack on muscle. I don't think, with any amount of time or any amount of weight that Israel could put on, I don't think he's ever going to be stronger than Jan so we've decided: let's try not to get stronger than Jan, let's use that time to better-suited endeavours."
Besides, in Bareman's mind, Adesanya competing at his natural size shows a true embodiment of what being a champion and mixed martial artist is all about.
"That's the ultimate challenge… You have to be willing to take on bigger and heavier opponents as well as smaller opponents. If you want to be the best fighter in the world then none of those people that are the champions of their weight divisions are the best fighters in the world — they're the best fighters of their weight division in the world.
"Not many people get to be the best fighter in the world, regardless of weight division." Why not? That's the ultimate challenge — we're trying to be the best fighter in the world regardless of weight.
"You've got to take on challenges like that and risk the biscuit."
Comments
comments