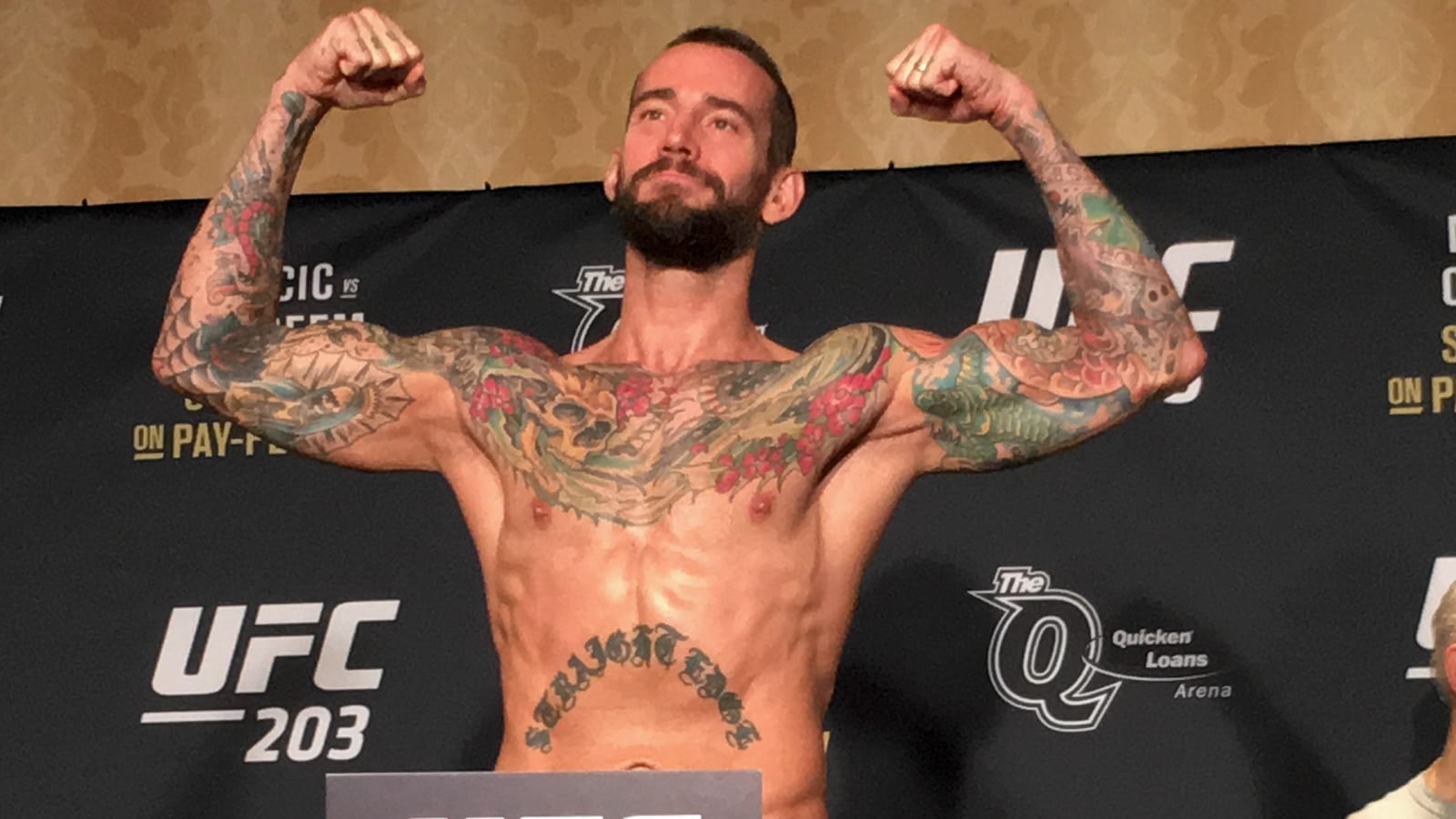 CM Punk's UFC debut didn't go according to the script.
The professional wrestler turned mixed martial artist was submitted just over two minutes into his maiden bout by Mickey Gall, offering little output of his own throughout the duration of the bout. Questions remained as to whether Punk, whose real name is Phil Brooks, would get another opportunity in the world's largest MMA promotion but, according to his coach Duke Roufus, Punk will be afforded one more bout to show off his wares.
"Dana White and the matchmakers had their weekly matchmaking meeting yesterday, and we'll get some news soon," Roufus said of his student to the UFC Unfiltered podcast.
Roufus also speculated that the nature of Punk's defeat to Gall last year will serve as ideal motivation for him as he prepares for his sophomore bout.
"I just think the first time you step in the octagon, there's something special you've got to deal with getting in there," Roufus explined. "For Punk, this sounds really weird, but now he knows what a beating feels like – a real beating."
It would certainly appear that the only way is up when it comes to Punk's MMA career and Roufus maintains that the manner of his defeat, and the feeling of an opponent actively attempting to defeat him, is something that is difficult to accurately simulate in training.
"I think (a loss like Punk's at UFC 203) will help a lot of fighters to the point of haunting them, like, 'No, I don't want to feel this way ever again,'" Roufus continued. "It's not the physical. These guys are tough. It's the mental anguish. You don't want to feel that depressing, embarrassing feeling of getting beat up in front of God and everyone. It's no fun. It's been great motivation for him."
Comments
comments