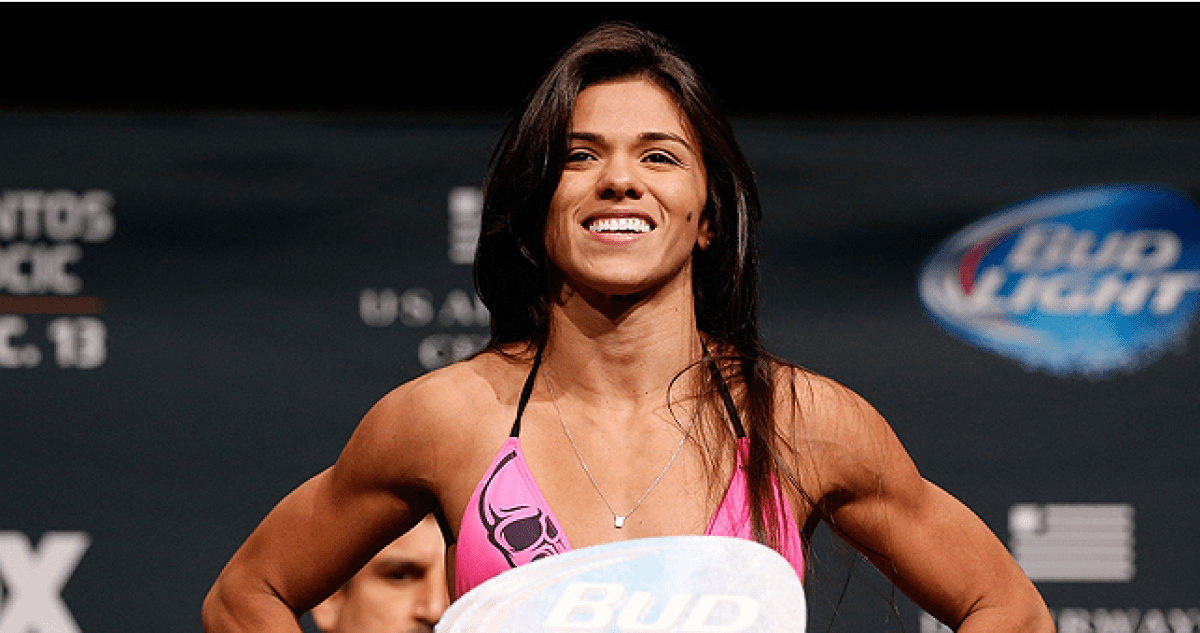 It's not too often a fighter gets a shot at an opponent they've lost twice to, particularly a champion.
And that's a fact UFC strawweight Claudia Gadelha knows all too well. The Brazilian, who fights this Saturday night at UFC 212, has faced the 115-pound champion Joanna Jedrzejczyk on two occasions, coming out defeated on both occasions. While that might usually mean Gadelha's chances at a third time round are highly unlikely, it remains the fact that Gadelha is likely the strongest contender to take the title from Jedrzejczyk.
Something she herself believes.
"I know not a lot of people want to see that fight again, but I think I am the only strawweight that can beat Joanna," Gadelha said, speaking with FOX Sports. "I did the wrong things in my camp to fight her. I killed myself and I killed my body. Everything I did to fight her was wrong. Even though I thought I was doing the right thing, I wasn't because I killed myself. I killed my body for 17 weeks.
"You don't destroy your body. You build your body up towards the fight. You don't kill yourself."
With that in mind, Gadelha moved from Brazil to a new gym in order to hone her skills and improve her all around ability as a fighter. Something she believes will be on full display this Saturday night against Karolina Kowalkiewicz
"I'm excited to show my new tools, show the new Claudia and making everybody impressed with my performance. To show them I can get back there and fight her again," Gadelha said. "It's my job. That's my goal. That's my motivation. That's what I work for everyday. To show people that I can fight her again and beat her. It's not about fans. It's not about the UFC. It's about me. Saturday night is my next chance to show that to everybody."
Comments
comments