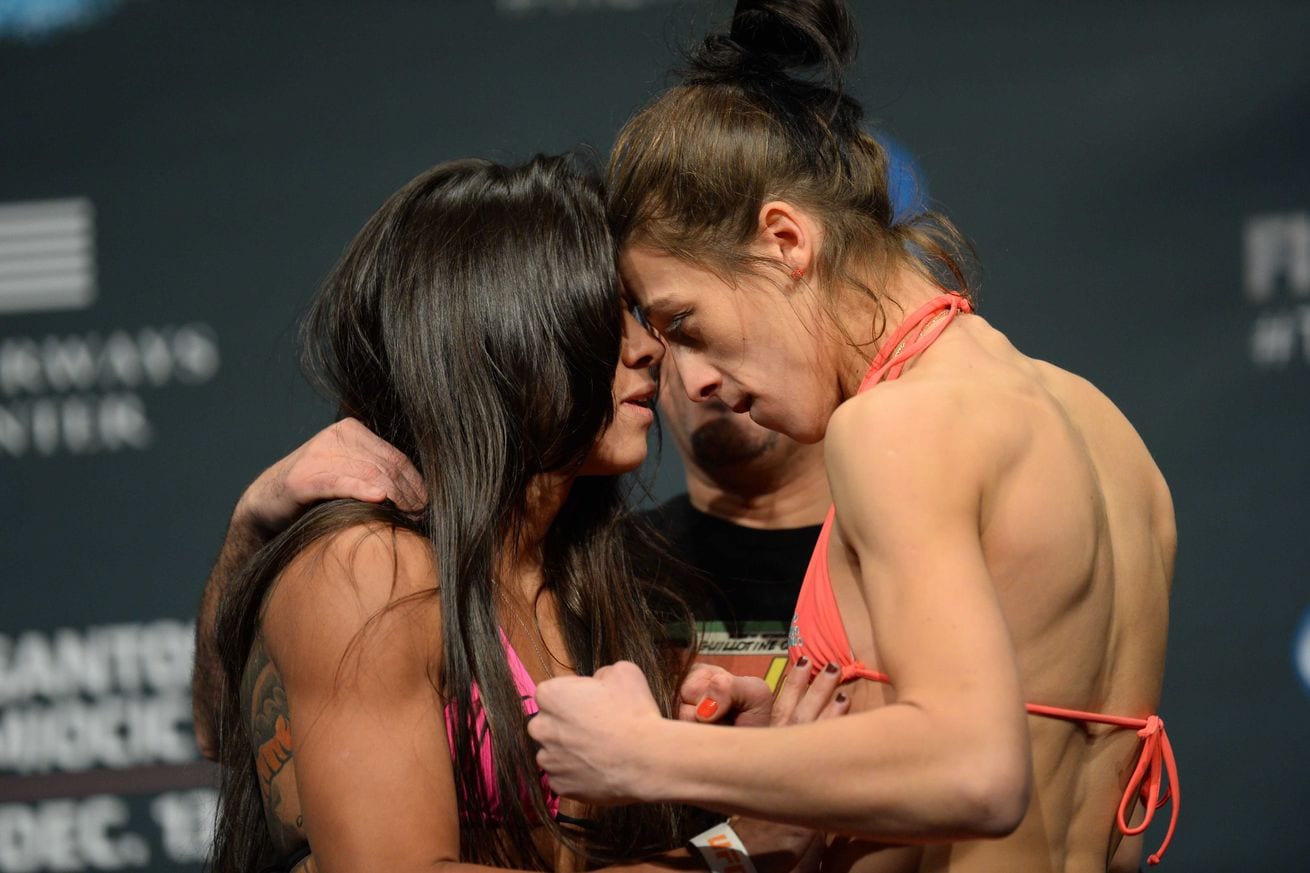 Joanna champion, indeed.
After a grueling five round fight with number one contender Claudia Gadelha, womens strawweight champion Joanna Jędrzejczyk retained her title after landing over two hundred significant strikes.
The rivalry stems from their bout back in December, 2014, in which Jędrzejczyk won an incredibly narrow split decision victory, (a decision Gadelha has repeatedly claimed was wrong).
That disagreement and dislike grew even more intense over the course of The Ultimate Fighter season 23, on which the two coached opposite one and other. Both repeatedly engaged in staredowns and trash talking, which eventually culminated in the two getting into a street fight on the last day of filming.
Tonight though it appeared to be, to a degree, put to bed with an embrace after the fight, and Jędrzejczyk apologising for the bad lead up to the contest.
However in the post fight show Gadelha made it clear that she would not be forgiving Joanna that soon. Telling reporters:
"No, its not done never"
She moved on to explain that she could not just simply forget what she had done during the filming of TUF.
The fight itself was a back and forth affair. Gadelha came out with bad intentions, dropping Joanna with a stiff jab in the opening exchange and putting on a ferocious early pace, taking down the champion on multiple occasions and delivering nasty ground and pound..
Eventually it turned out to be a pace that the challenger couldn't keep up and despite a solid two rounds, it was early in the third that Gadelha started to take in big gulps of air. The opening required for Jędrzejczyk to turn up the heat in the third, fourth and fifth.
The result means Jędrzejczyk remains undefeated, with a record of 12-0, while Gadelha goes to 13-2, with both of those losses coming to the champion.
Written By: Oscar Stephens-Willis
Comments
comments