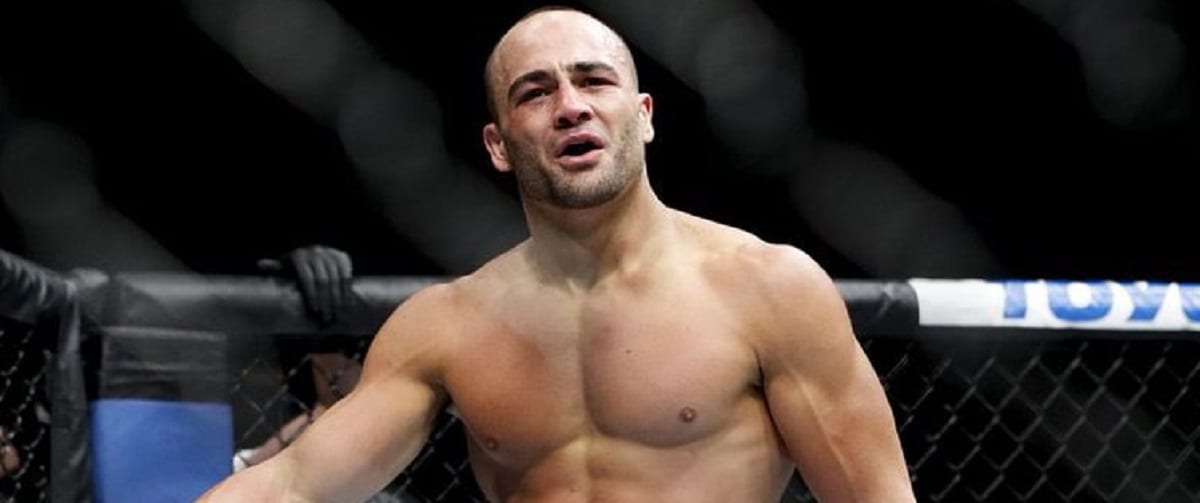 Eddie Alvarez' ONE Championship debut didn't go quite as he planned.
The former UFC and Bellator champion was defeated by first round TKO by Timofey Nastyukhin in the opening stage of the promotion's Lightweight Grand Prix on Saturday. It was a surprising result for many, given Nastyuhkin's low ranking and Alvarez' top level championship experience but given the similarities to The Underground King's entrance into the UFC current welterweight king Kamaru Usman issued a message to Alvarez on social media reminding him that he would go on to win a UFC title despite suffering a defeat in his first fight in the Octagon.
Alvarez, who won the Bellator title in his last bout for that promotion, was defeated in his UFC debut by Donald 'Cowboy' Cerrone but would wrack off three subsequent wins against Gilbert Melendez, Anthony Pettis and Rafael Dos Anjos — the latter of which was for the UFC's 155-pound title.
He would go on to lost the belt to Conor McGregor before having three more fights under the UFC banner, a no-contest with Dustin Poirier, a win against Justin Gaethje and a loss to Poirier before inking a contract with ONE Championship and Kamaru Usman was keen to remind him to not get disheartened.
"Classic Eddie Alvarez," Usman wrote on Twitter. @Go to a new promotion take an L and then rip thru the entire division and run away with the belt."
Classic @Ealvarezfight go to a new promotion take an L and then rip thru the entire division and run away with the belt 🏃🏽‍♂️🏃🏽‍♂️#MinorSetbackforaMajorComeback

— KAMARU USMAN (@USMAN84kg) March 31, 2019
Alvarez certainly has other options in ONE despite being eliminated from the Grand Prix. Shinya Aoki won the promtion's lightweight title on the same event and it seems likely that a third fight between the two will now be at the forefront of the matchmakers' minds given their series is currently tied at 1-1.
Comments
comments