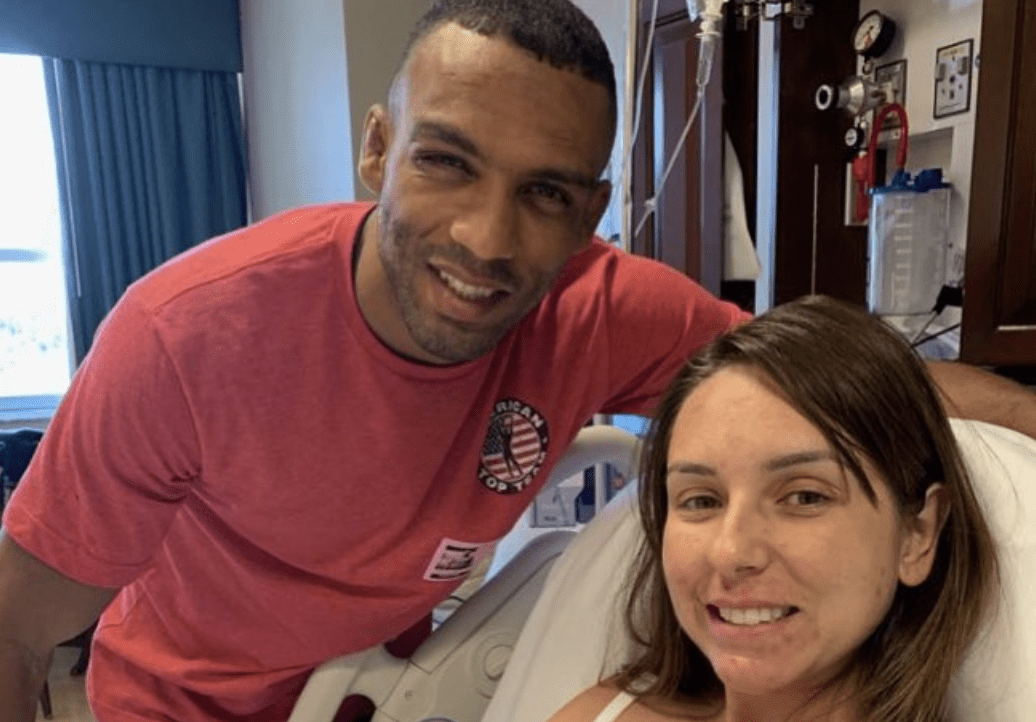 Edson Barboza had a busy day yesterday.
Just hours after he met Justin Gaethje in a barnburner of a main event at UFC Philadelphia, the Brazilian found himself being awoken with the news his wife was going into labour. Luckily, the UFC lightweight found himself on an early flight and made it all the way back home to greet his daughter as she came into the world.
What a whirlwind 12 hours for Edson Barboza. Per @ParrumpaATT, they got a call at 2:30 AM that his wife was going into labor. They were able to get him on an earlier flight and back home in time for the birth of his daughter. Parabens, @EdsonBarbozaJR! https://t.co/LveVJPVOP3

— Jon Anik (@Jon_Anik) March 31, 2019
UFC commentator and analyst Jon Anik shared the story online, just as Barboza posted a picture of him and his happy partner in the hospital.
While Barboza may have lost his battle with Gaethje, the quick back and forth fight will do little to dampen his status amongst fans, as both men put on the show they were predicted to. Indeed, speaking to the media backstage afterwards, Gaethje made it clear Barboza had earned his respect and that those sharing negative views should take a moment to reconsider.
"That's fine that he got [knocked out]," Gaethje said. "Right when I talked to him I said, 'Keep your head up dude, this is an unforgiving sport'. You guys can talk all you want. You don't have no fucking clue what's going on in there. You never will. So for you to sit back there and act like you do, or phrase things in the manner that you might, you don't. You will never. He knows what this is, I know what this is. Very few people [do]."
–
Comments
comments