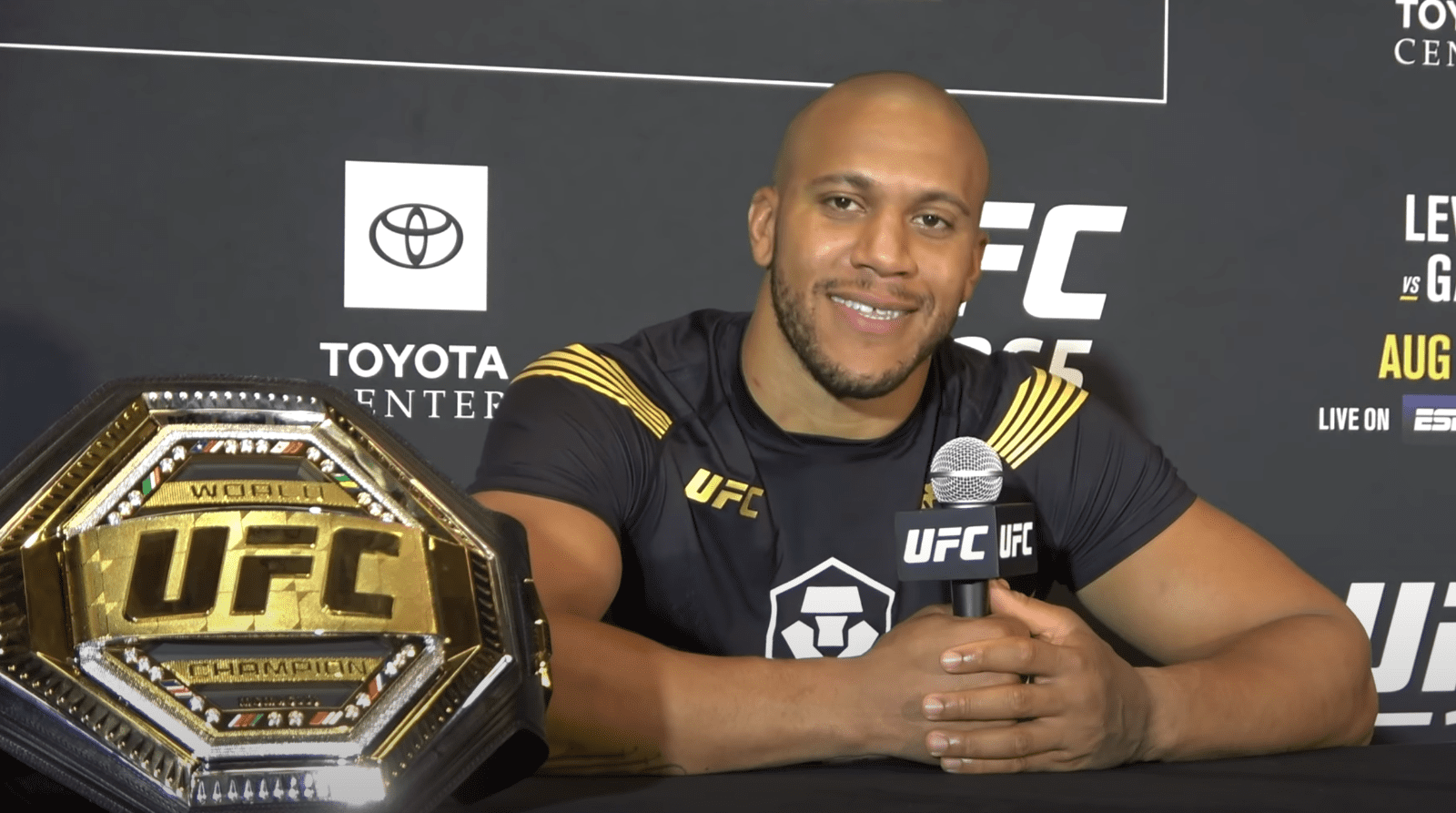 Ciryl Gane has made the rare move to reveal the pay for his last fight.
Earlier this month, Gane met the popular Derrick Lewis at UFC 265 in a clash for the interim heavyweight title, with the winner set to move on and meet Francis Ngannou in the near future. Now, in an interview with L'Equipe (via RMC Sport), Gane has revealed just how much he got to take home on fight night — and how much he was subsequently truly left with.
"My purse was $350,000," Gane said, speaking to the French outlet. "You take 30% tax, that's $240,000. Converted into euros that's €200,000. There is the 20% you give to your team … it remains around 160,000 euros ($188,000)."
The UFC never traditionally reveal their fighter's pay, so Gane's decision to reveal it himself is out of the ordinary. That said, it rather suits the Frenchman's demeanour, as the interim champion appears rarely to look anything but relaxed and calm — including when Lewis marched up and got in his face at the UFC 265 ceremonial weigh-ins.
While Gane's pay might raise some eyebrows, as an interim champion it's believed he'll receive a percentage of his next pay-per-view appearance, and considering that's a former-teammates-collide bout with Ngannou, Gane will likely head home with significantly fatter pockets next time round.
Comments
comments