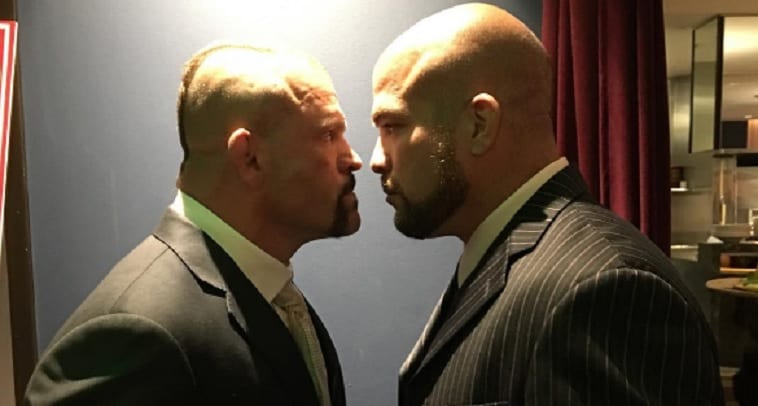 His mixed martial arts comeback was more than eight years in the making but once he stood on the canvas for Golden Boy Promotions' much-criticised ode to the yesteryear of MMA, Chuck Liddell looked out of place.
The training videos released online were described by Ortiz as Liddell 'sandbagging', or him not displaying his full arsenal. A video deliberately released to making him appear slower, so as to lull his opponent into a false sense of security.
It turns out, from our vantage point at least, those videos were right on the money. Liddell (48) was a shadow of his former self, the one time undisputed best 205-pound fighter on the planet and when he was knocked cold by Ortiz towards the end of the first round, it stood in extreme contrast to the ease with which Liddell dispatched this same opponent in their previous two meetings.
And it's not looking good for Liddell's chances of getting back in the cage.
'The Iceman' has been suspended indefinitely by the California State Athletic Commission as a result of the knockout loss. Liddell was among nine fighters to be issued with lengthy medical suspensions in the wake of the event last weekend.
He must now directly reapply to the California State Athletic Commission to have the suspension lifted if he wishes to compete in North America again.
Ortiz, meanwhile, was also suspended for a period of 180 days for possible fractures to his shoulder and knee. He has stated in the aftermath of the event that he is now retired.
Liddell's statements in the media prior to this fight had suggested that he was hoping to use this fight as a springboard into further competition, even mentioned names like Quinton Jackson and Vitor Belfort but the chances of seeing the UFC hall of famer in action again are diminishing by the day — and perhaps that's a good thing for all involved.
Comments
comments