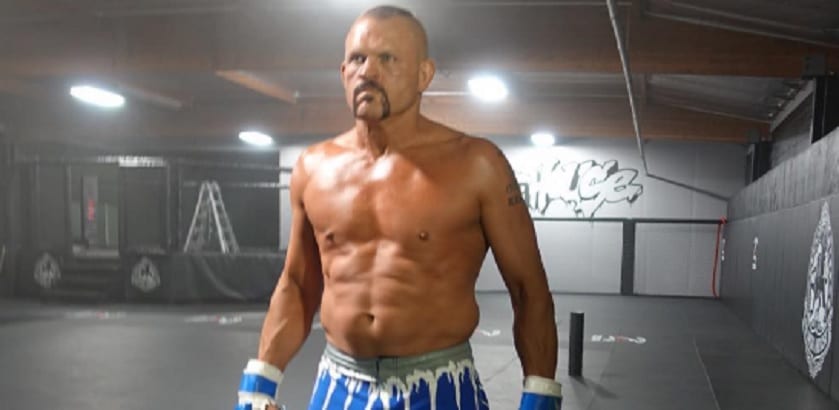 The reality for athletes of any sport is that one day down the line, all things must pass.
Ten years ago (to the day, incidentally) Chuck Liddell was on top of the world. The reigning UFC light heavyweight champion was the undeniable face of a developing sport. His mohawked dome, tattooed skull and handlebar moustache had become synonymous with the UFC, an organisation which was in its developmental stages of ultimately being part of the largest and most expensive sporting transaction in history when it was bought by WME-IMG for a sum over $4 billion last year.
And then in the blink of an eye and in the excitable tones of Mike Goldberg, it was all over. A left hook from title challenger Quinton 'Rampage' Jackson exactly a decade ago left the UFC's most famous face sprawled across the canvas, in the same 'it can't be over, can it?' pose that many of his opponents over the years had come to learn so well.
Liddell would win just one of his next five bouts before announcing his retirement from the sport.
But, as so often seems to happen with retired athletes in combat sports, a competitive itch remains which just can't be scratched no matter how many hours you spend in a gym simulating fights. It's just not quite the same.
It was no real surprise, then, when speculation as to a Liddell return began to ramp up when curiously timed Instagram posts began emerging of Liddell throwing elbows from hell, or in amazing shape while wearing his trademark fight gear. His coach John Hackleman upped the ante, refusing to rule out a Liddell return and saying that he would support the move so long as an opponent of commensurate skill was placed opposite him.
Now, in an interview with Bleacher Report Liddell has again raised the issue of a comeback.
Someone said Anderson Silva and GSP would be a $12 million fight," Liddell said of Georges St-Pierre's comeback. "I told people that for $12 million, I'd fight them both right now. At the same time. People took that as 'He's going to fight again.' It was a joke. But if you came up with $12 million, yeah, of course I will fight again. I've got a puncher's chance against anybody."
Liddell is no longer tethered to the UFC since the company let him go from his office job with the company last December and, should the terms of his final contract with the UFC allow it, some have noted that Scott Coker's willingness to promote veteran fighters on Bellator could be an ideal final stage for Liddell's career if indeed he is serious about fighting once more.
For his part, though, Liddell doesn't want to look like the Ken Shamrock vs. Royce Gracie fight that took place recently, calling it "terrible".
"I saw Royce Gracie and Ken Shamrock fight last year and said, 'I haven't sparred in six months and haven't fought in seven years. I could get up off the couch and beat both of those guys right now.' It was terrible. I would be embarrassed to fight those guys."
Comments
comments