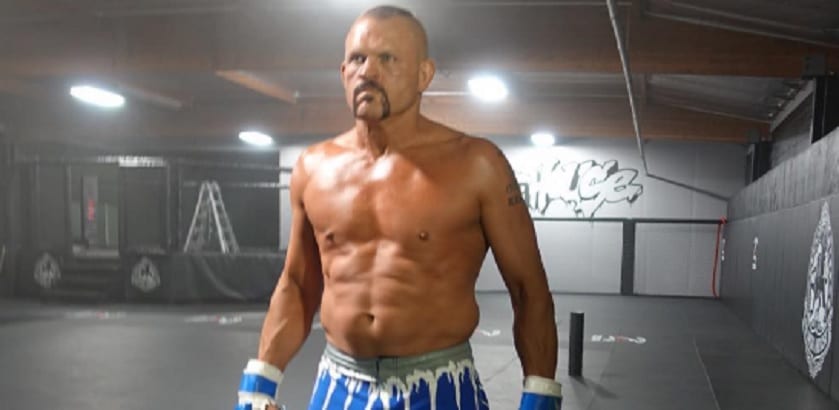 If there's one thing Chuck Liddell knows more than the average human it is knockouts.
The UFC legend scores 13 KO finishes in his 21 career wins (and, well, was also on the receiving end seven times); facts which make him more aware than most of how quickly the tide can turn in the ring when heavy leather is being traded.
Much like Liddell, Anderson Silva was also a KO expert throughout his time in mixed martial arts and, more recently, boxing after he ended Liddell's old foe Tito Ortiz by first round finish when they met in the boxing ring last September. The Spider, though, will take on a different kind of test on October 29 when Jake Paul lands in his web, and Liddell is backing his fellow UFC champ to get the job done against the neophyte boxer.
"I think it's a dangerous fight for [Paul]," Liddell said Fight Hub TV as noted by MMA Junkie. "I mean, he's got nothing to lose — he's fighting Anderson Silva.
"He's got nothing to lose, but that's dangerous. Anderson is still powerful, he's still sharp, and he's a striker. Jake had some good luck with guys that were wrestlers that tried to strike. … One thing is to have OK striking for MMA, but that's because you have to worry about them taking you down. When you don't have to worry about getting taken down, then it's hard to land those big bombs. But Anderson, he's a striker and has been concentrating on boxing. He looked great in his last couple of fights."
Silva has indeed looked impressive. In addition to his knockout of Tito Ortiz, Silva also scored a decision win against former boxing world champion Julio Cesar Chavez Jr last year in a contest which showed that his 47 years haven't yet dulled his instincts or power.
"I think he wins, I think he knocks him out," Liddell concluded. "But hey, man, I'm interested to see it. Good luck to Jake. The kid is fighting. He goes out there and really fights. You have to respect that."
Comments
comments