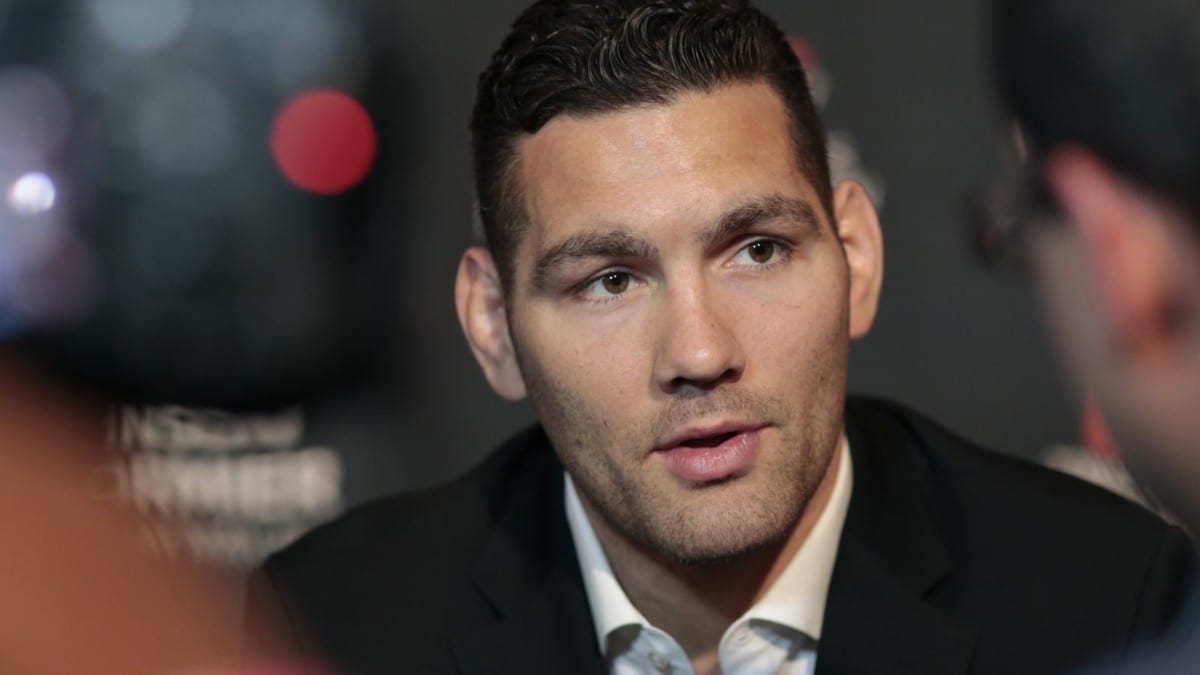 It's been a rough couple of years in the UFC for Chris Weidman.
Since losing his UFC middleweight title to Luke Rockhold in 2015, Weidman has made just three appearances, losing two before finally snapping his losing streak with a win over Kelvin Gastelum in July of this year. However instead of being able to use that victory to build a basis of momentum, Weidman has found himself injured on the sidelines, once again keeping the former champion from getting back to the title.
Even worse, he's not entirely sure when he'll be eligible to compete.
"My hand is going all right, not great," Weidman said, speaking to ESPN. "I'm not really sure how long it's going to be. I was with the UFC's physical therapist, and she was hoping maybe in two months I could be 100 percent. There's no telling. I guess it's a unique injury.
"Basically, they took the tendon out of my wrist to anchor my thumb into the socket because the ligament had torn. [The doctor] kind of did tell me, it's almost the equivalent of doing an ACL on a knee. I'm like, 'What? What happened to that six-week mark you were talking about?'"
In his absence, the middleweight division has recently taken a turn. UFC legend Georges St-Pierre recently returned to active competition after four years to win the title from Michael Bisping. While the official line from the UFC is that St-Pierre will be facing interim champion Robert Whittaker, Weidman is skeptical that the former welterweight St-Pierre will continue to fight at 185-pounds.
"You have 'GSP' possibly fighting Whittaker," Weidman said. "But no one really believes that's going to happen — even though Dana White is swearing up and down about it. There's just no certainty about who's going to be champion in the next year in the UFC. Who am I going to be able to take the belt from? I guarantee you it's not gonna be 'GSP.'"
Not that Weidman isn't a fan of the new champion. Indeed, the American was surprised at how good St-Pierre looked in his return, believing that St-Pierre is never to be counted out.
"[St-Pierre] does find a way to outsmart people," Weidman said. "I'll never underestimate 'GSP.' He's proved time and time again how good he really is and as much as I might think, looking how the other guys in the middleweight division are bigger and stronger and have different things than him, I won't underestimate 'GSP.' He can do it all."
Comments
comments