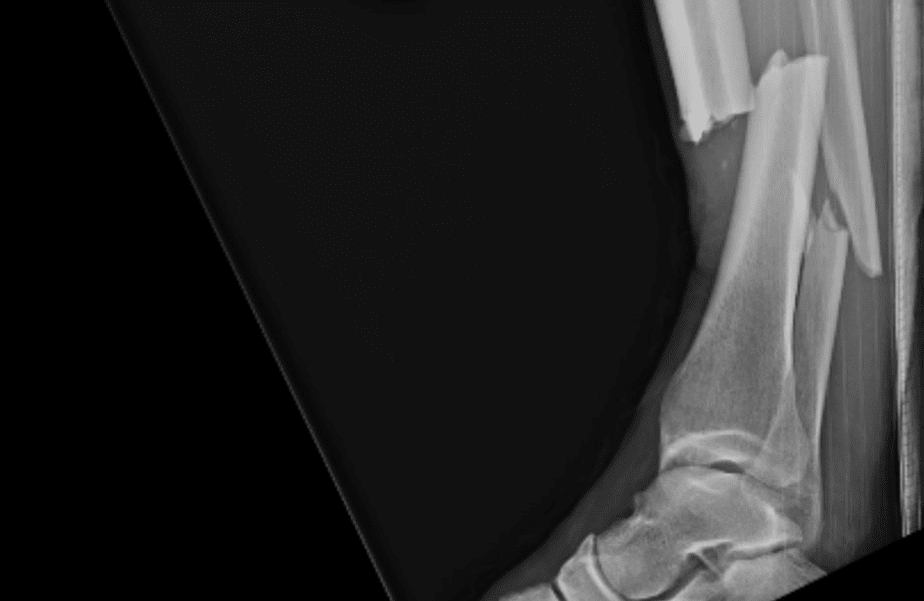 Former UFC middleweight champion Chris Weidman is facing an extended spell on the sidelines after breaking his lower leg against Uriah Hall last weekend, and after footage of the incident winged its way around social media he has provided an update to detail the first step of the healing process.
Weidman says it will be 8 weeks before he can walk and drive again, but said that doctors suggest he could be able to return to training anywhere from 6 to 12 months from now. It looks set to be an arduous recovery for the 'All-American', and judging by the x-rays it is easy to see why.
Few X-rays pre-surgery and post-surgery pic.twitter.com/7zLrBH4jZt

— Chris Weidman (@chrisweidman) April 27, 2021
Both Weidman's tibia and fibula suffered clean breaks, with a titanium rod being inserted into his leg in surgery he had hours after the eye-watering incident. The irony of the injury is palpable, as Anderson Silva suffered the exact same malady in his second fight with Weidman seven years ago.
Weidman also took to social media to thank his fans, as well as both Hall and Silva for their kind comments, from his hospital bed, which you can watch below:
–
Comments
comments