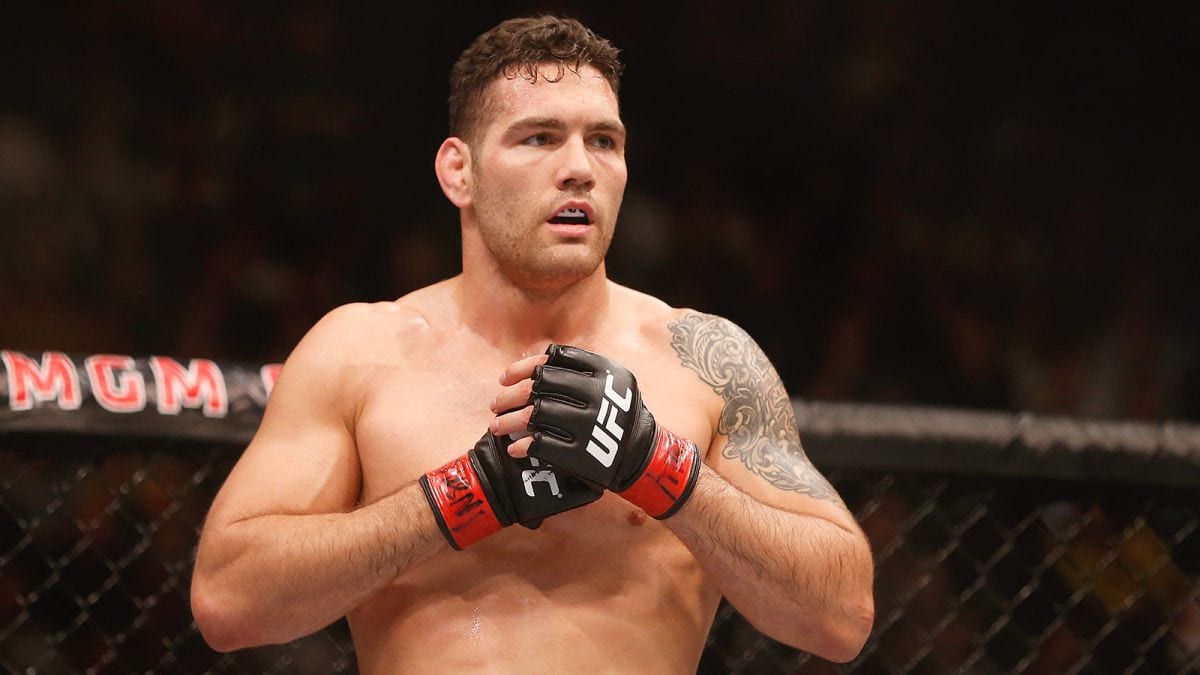 Chris Weidman has revealed he suffered a leg fracture against Brad Tavares — the fight in which he was returning from a prior leg injury.
Despite the fracture, Weidman is looking at the situation as a positive, particularly in light of UFC president Dana White's concerns that he'd torn ligaments.
"I got MRIs done on my tibia and fibula on both legs, got MRIs on both of my knees, X-rays, and I've been waiting for a result – and I got the results back," Weidman said on the "Won't Back Down" podcast. "There was no ligament tears at all. So, ACL, LCL, MCL, PCL, all those 'Ls' that you do not want to tear because that's like six months to a year of recovery. God kept me together. The ligaments are good.
Dropping a quick excerpt from Monday's @MMAOnSiriusXM podcast to give everyone an update on my 🦵.

If you want the full story (and all the 🫖), hit that link below and check out the full episode on @SiriusXM!
🎧 https://t.co/OuEwonYM3z pic.twitter.com/TsBqm3tEfK

— Chris Weidman (@chrisweidman) August 30, 2023
"What did happen to me, though, is I have a fracture on my left leg. So, I guess he broke my leg with one of those leg kicks. … I ended up switching to southpaw and figuring it out. But I'm pretty sure that's when my leg broke, fractured it.
While White had made a public plea for Weidman to retire, the former middleweight champion insists he's still going to continue on fighting.
"Recovery-wise, it's not bad at all," Weidman said. "Four weeks. Four-week recovery. That's it."
Comments
comments