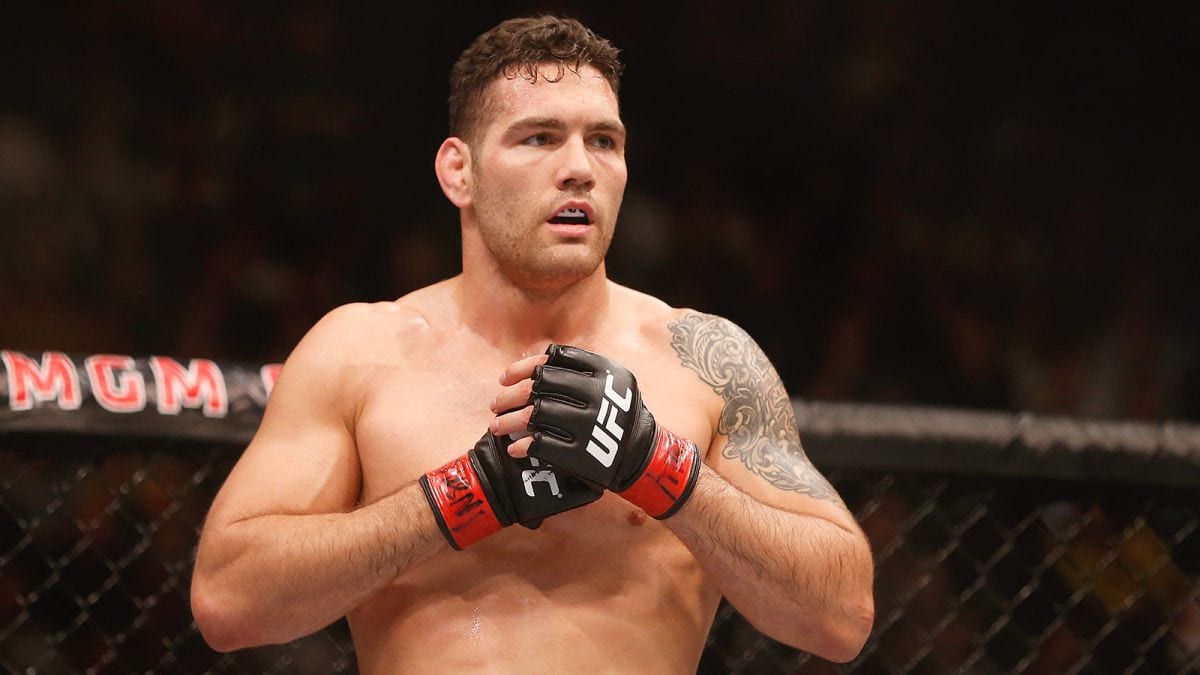 In July it will be a year since former middleweight champion Chris Weidman will have set his foot inside a UFC octagon. 
In the New Yorkers last fight, a win against Kelvin Gastelum which ended a three fight skid Weidman has suffered since a May 2015 title defense against Vitor Belfort, he suffered a ligament injury to his thumb. While this is not entirely an uncommon injury in mixed martial arts, where the gloves leave the thumb almost entirely exposed, the time it has taken to recover hasn't gone as swimmingly as it might.
As detailed to Ariel Helwani on The MMA Hour this week (via MMA Fighting) Weidman explained that the route he's been forced to take as a result of the injury is 'one in a million.'
"After the fight, I ended up going to the doctor and I found that I needed to get surgery, so I got the surgery," Weidman said.
"They took a tendon out of my wrist and used that to create a new ligament from my thumb. And they told me it was going to be kind of a quick recovery. It ended up being eight months until I realized that, I guess, during the trauma of the surgery, the bones — when they drilled through the bones, it's a very one-in-a-million chance, the blood supply didn't come back to the bones, so the bones were like falling apart.
"They crushed all the cartilage between the joint, and it was pretty painful for the last eight months as I was trying to train and get through it."
Since discovering the problem Weidman has had a second surgery to correct the issue and has been given a program of recovery by his medics.
"At least now I found out there was a problem. They took my hip bone and they created a new joint, and it's feeling pretty good. They're telling me six-to-eight weeks of recovery, so it's way better than eight months.
"The fact that I was out as long as I was is insane, and the chance of that ever happening is extremely, extremely small, like I said," Weidman continued. "The surgeons I went to, even for second opinions, they said they'd never seen it before as a doctor, so I got unlucky. And it's feeling great. I'm very positive and I'll be back and better than ever."
Comments
comments