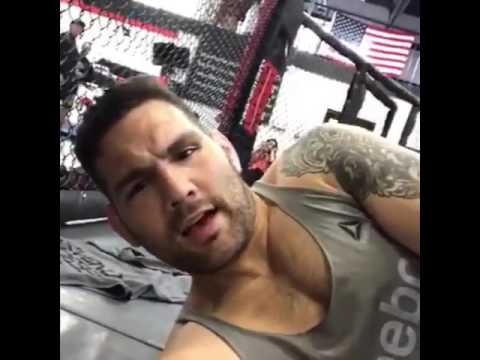 Paige VanZant got herself a fair bit of stick online recently, after the young strawweight posted a video of herself advertising a new Reebok range.
She just happened to be rolling around on the floor, rubbing her stomach a bit — which earned her plenty of bemused and cringed reactions.
Well, lucky for VanZant, Chris Weidman has her back. The former UFC middleweight champion recorded and posted his own version of a 'sexy' Reebok ad, and the results are… well, pretty spectacular.
Check them out:
—
Comments
comments