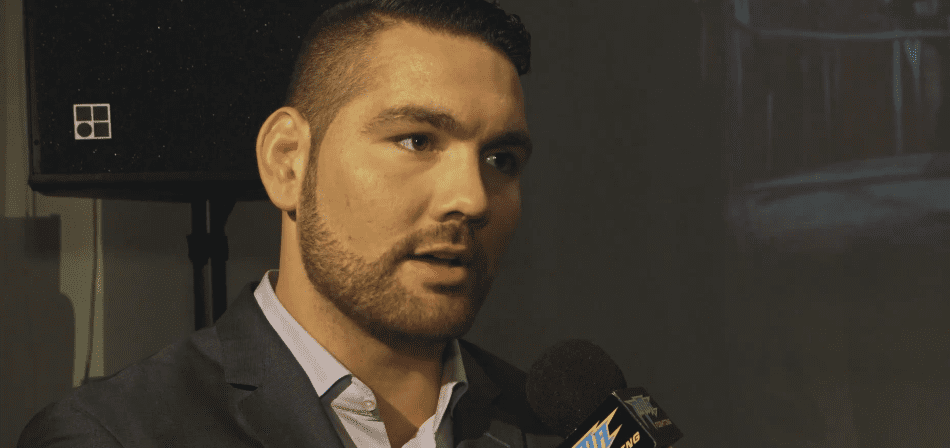 Chris Weidman knows a lot about big fights. The former UFC middleweight champion has been involved in some of the biggest events in mixed martial arts history, from dethroning the greatest fighter that the middleweight division has ever seen (twice, no less) to being one of the cast of characters from the most historic mixed martial arts event of all time, the UFC's first event in New York City  last November.
All of these, though, will pale in comparison to what has been dubbed the 'Billion Dollar Fight'. Conor McGregor and Floyd Mayweather have been linked together for almost a year now since speculation first emerged in May last year and, as we appear to edge closer to an official announcement, Weidman has given his two cents on the subject which is at the tip of every tongue in the combat sports world.
"So Mayweather and McGregor is going to happen. 100 percent. That's a fact", Weidman said to MMA Report as reported by Yahoo! Sports. "I was just like everybody else. I thought it was a joke of a fight."
Given Mayweather's twenty-year plus unblemished record in the boxing ring, Weidman is joining the chorus who think that this is the boxer's fight to lose but suggests that McGregor poses some unique challenges to Mayweather.
"Everyone's still going to pay to watch it because it's Floyd Mayweather and Conor McGregor is going to talk. He's going to say things to Floyd Mayweather that no one has ever said to him before. He's going to have Floyd Mayweather's head spinning. It's going to be insane. It's going to be an amazing event."
Weidman also says that McGregor's sheer size will cause problems. Mayweather has competed in or around 146-pounds for the majority of his career, while McGregor is the current champion of the UFC's 155-pound category and has competed as high as 170-pounds.
"Mayweather is going to be such a small man next to Conor," Weidman added. "This guy is a giant. You have to realize that Conor McGregor was the biggest 145-pound fighter the UFC has ever had."
"He cut so much weight to make 145 pounds. He's going to be so big and so heavy. He's going to be so much longer and taller than Floyd Mayweather. His head is going to be so much bigger. It's just two completely different animals."
Comments
comments