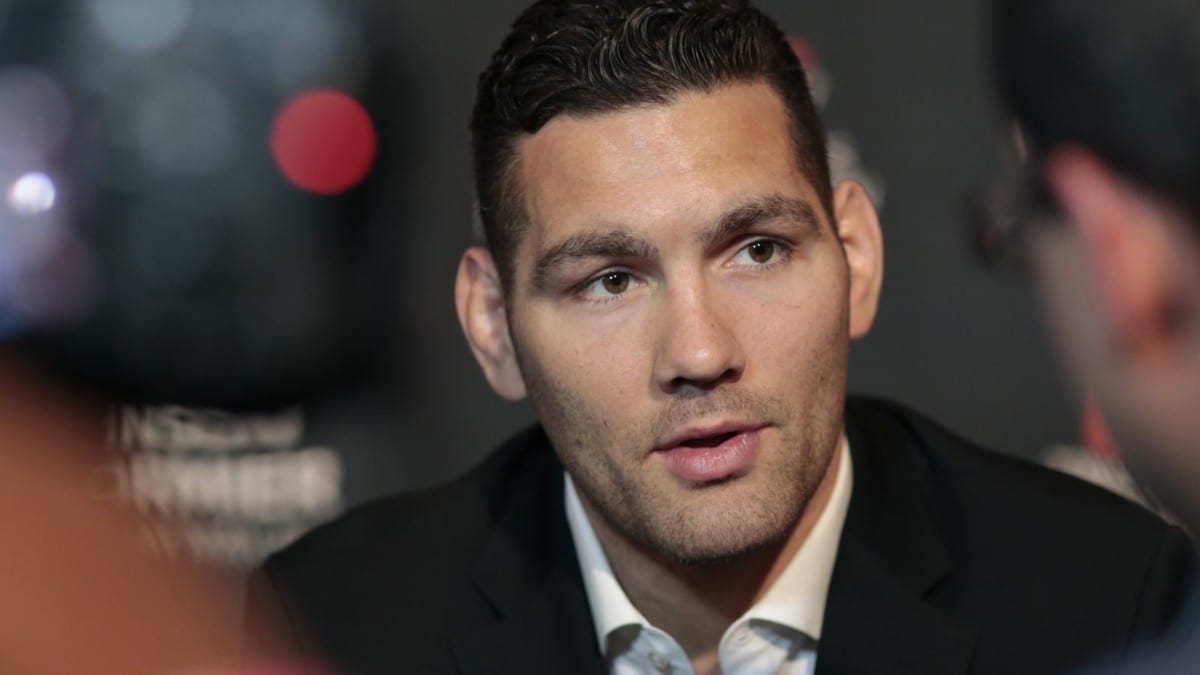 The last time Chris Weidman was involved in a UFC title fight was December of 2015. He's been after an opportunity to do so again ever since.
So when Weidman sat cage side for UFC 221 last Saturday and saw Yoel Romero defeat Luke Rockhold but not win the interim middleweight championship, he saw an opportunity to reinsert himself back into the golden conversation.
After all, the 185-pound weight class is hardly clear.
First, Georges St-Pierre defeated Michael Bisping to win the undisputed title, with the expectation he'd fight interim champion Robert Whittaker to unify the belts. When St-Pierre dropped the belt through illness, Whittaker was promoted to undisputed champion, booked to face Luke Rockhold. Then, Whittaker also fell ill, making the UFC book another interim title bout between Rockhold and Romero for last Saturday. However, Romero then weighed in too heavy, and was ineligible to win the belt, but still managed to defeated Rockhold. Got all that?
So now, Romero is (by UFC president Dana White's word) the number one contender, but there is no longer an interim championship on the table, making things slightly more focused at 185. The thing is, Weidman says, is that Romero just failed to make weight and his fight prior to Rockhold was a loss to Whittaker himself.
All in all, Weidman believes, that means he should be the one to step in the cage against the young Whittaker next.
"I think it's good that the division will be less chaotic, less weird, so you'll have just a straight up champion, no interims," he said, speaking to Submission Radio. "As for who should fight Whittaker? I don't know, I think I should. I just beat – what is Gastelum ranked, top five? He's ranked fifth? I just finished him, he's never gotten finished in his career.
"He just had a loss to Whittaker," Weidman said about Romero.
Hang on…Am I the only one who is in the top 5 who hasn't fought Whitaker, coming off a win, most title defenses, makes weight and doesn't fail drug tests? 😎🇦🇺 #UFC221

— Chris Weidman (@ChrisWeidmanUFC) February 11, 2018
The timelines could work out. Whittaker is currently still on the sidelines recovering from a serious staph infection, while Weidman is getting back into things from a bad thumb injury he suffered in the Gastelum contest. However, he's feeling confident that he'll be back in the swing of things in just a couple of months.
"There's still pain, I'm able to punch decent," Weidman said. "But still if I clip the thumb it still hurts. But it's more the grappling right now, when I go to grab or do any movement I get little sharp pains so I'm not able to squeeze like I'd like. And so I'm at about the six month mark, Khabib says it takes about eight months, so maybe another two months or maybe less."
Comments
comments