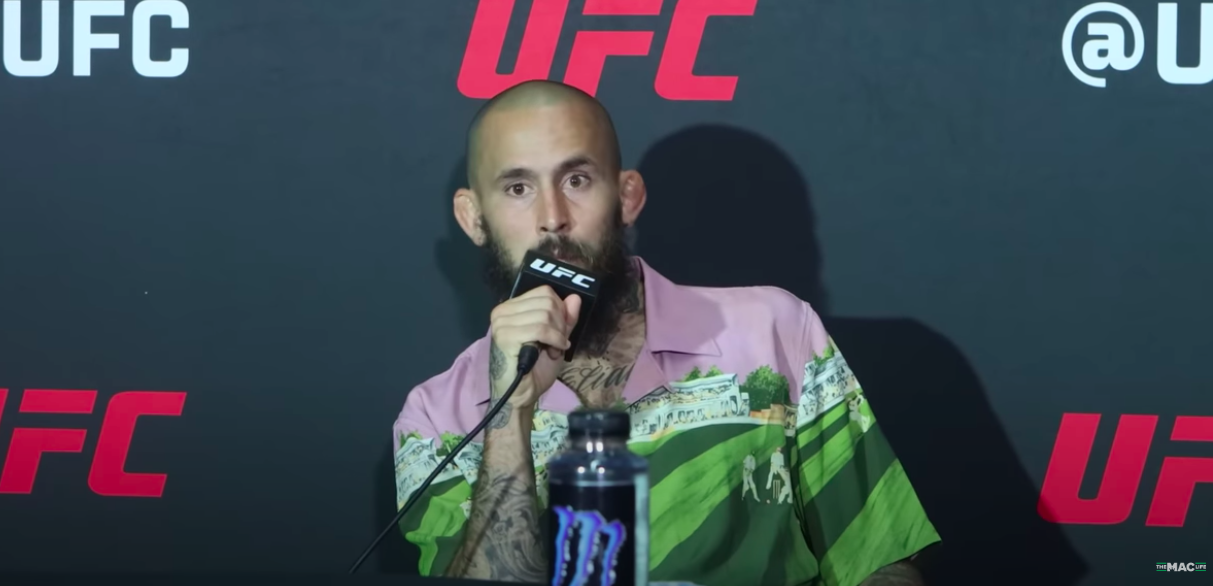 Talk about kicking a man when he is down, after kicking him when he was standing up.
Marlon 'Chito' Vera proved the oddsmakers correct on Saturday night in San Diego when he knocked out Dominick Cruz midway through the fourth round of their main event fight. Vera heeded little concern throughout for Cruz's herky-jerky style which, at times anyway, gave him some trouble as Cruz lobbed shots from awkward angles. But it was Vera's power which proved to be the true equaliser as he sat Cruz down on several occasions throughout the fight before landing the clinical high kick finisher which will leave Cruz requiring a trip to the rhinoplasty office.
And speaking to the media, including TheMacLife, afterwards, Vera said that he was in no way surprising how the fight went.
"Honestly, me and my team, we really think the way he fights is kind of very low level," Vera said. "There's no base, there's no good stance, all that movement side to side… we told each other, 'We have to kick this guy's ass.' But by saying that, you put a lot of pressure on yourself.
"I just believe that his style is not the best style for MMA. Maybe for boxing it can work better, but for MMA you've got way too many weapons going. What he does well, he mixes takedowns with that movement. That's when he's successful. But I was like, it's going to be hard for him to take me down, so we were pretty confident, but we knew this fight wasn't easy."
Cruz, though, is often heralded as being among the best bantamweight fighters in the history of mixed martial arts but Vera said that the key to his victory is the cool head he maintains in the cage, even when faced against a former world champion.
"I was just being patient, I was taking my time," he explained. "I dropped him in the first round, and when I dropped him I didn't go crazy. I didn't try to chase the finish, I never chase the finish. I don't have any problems standing in front of you and finding those openings.
"When I dropped him the first time in the first round, the first thing that came to my mind was what happened in the Munhoz fight. Munhoz rushed the finish [against Cruz] and then he kind of left everything in the first round, so I just told myself, 'I've got f*cking four more rounds to break this guy, so don't get crazy.' I was like, 'Just stay focused and you will catch him.'"
And finish him he did. Vera has now won four straight fights, and has earned a performance bonus in each of them. The 29-year-old has never been in better for in his career and has likely stamped his ticket into the top-five at 135-pounds.
Comments
comments