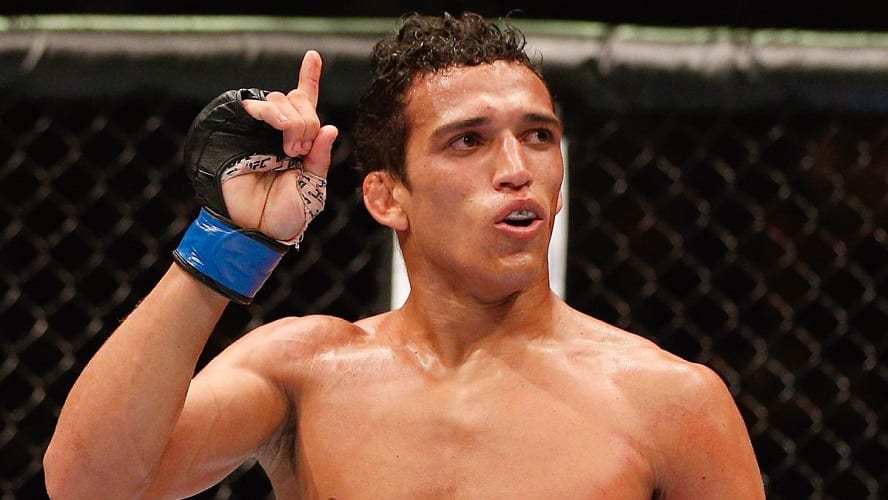 Ahead of the biggest fight of his career this weekend against Tony Ferguson, Charles 'Do Bronx' Oliveira says that it is only a matter of time before he lifts UFC gold.
The Brazilian submission artist is currently in the midst of a seven fight win streak in the UFC's lightweight division but his recent run will receive its sternest test yet this weekend when he takes on perennial top contender Ferguson in the UFC 256 co-main event.
It is a test, though, that Oliveira sees himself passing with flying colours.
"For sure," Oliveira said of his title ambitions at the UFC virtual media day on Wednesday. "That's all planned out. It's written.
"I have no doubts in my mind," Oliveira said, referencing the retired Khabib Nurmagomedov. "The champ in the division swore on his father's grave that he's not going to fight again, so why would he fight again?"
View this post on Instagram
The Oliveira vs. Ferguson fight comes amid a spate of top lightweight matches which will culminate in January's fight between Conor McGregor and Dustin Poirier — and as Oliveira sees it, it marks a sort of bespoke 155-pounds tournament to reveal the division's true standout fighter.
"The top five guys have been this little group fighting each other," Oliveira said. "I knew the opportunity was going to come. At some point, those guys weren't going to have an opportunity. Thankfully I'm in that position now."
Comments
comments