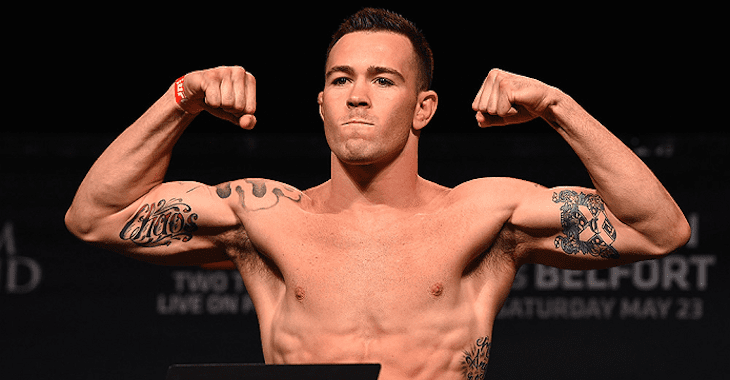 Many an eyebrow was raised when it was announced that Darren Till would be the next challenger to Tyron Woodley's UFC welterweight title, but none more so than that of interim 170-pound champion Colby Covington.
Liverpool's Till bypassed the American wrestler in the hunt for Woodley's championship, after it was revealed that Covington would not be physically ready for the September 8 card — but UFC president Dana White has confirmed that 'Chaos' will be next in line for the winner of the UFC 228 main event.
"So the way that the interim belt works, you fight for the interim belt, which means you get the next shot at the champion," White said to the media ahead of UFC Fight Night 130 in Calgary, Canada.
"You're the interim title holder. You get a shot at the champ when he's ready cause the champ is out for whatever reason, for however long. Woodley was back, Woodley was ready to fight and Colby wasn't ready to fight. So we're not going to hold up the thing with two belts for the champion.
"When the champion's ready, you need to be ready to go. So as soon as one punch is thrown in this fight, it's for the title."
Whether or not Covington keeps the interim title after UFC 228 remains to be seen but, as of now at least, his status as interim champion isn't directly linked to any title shot he may receive.
"He won the title and he's still the guy," White said of Covington, who defeated Rafael Dos Anjos to win the divison's second belt.
"When he's ready, he'll get the next fight."
Comments
comments