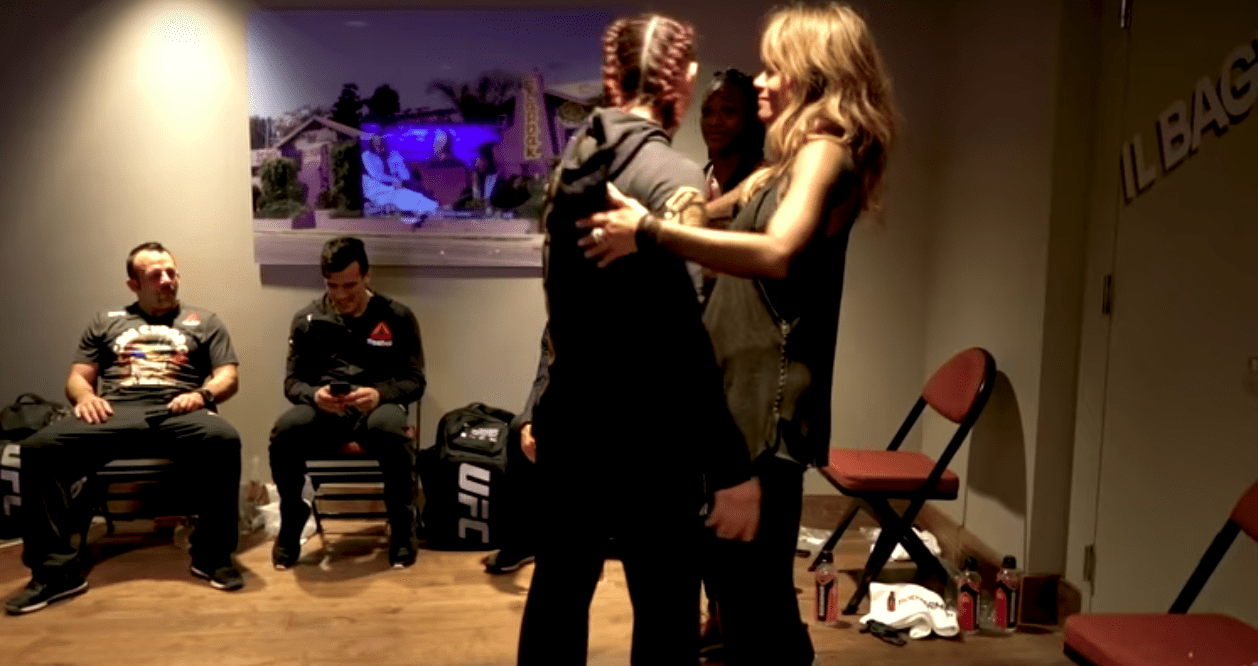 Things certainly didn't go according to plan for Cris Cyborg at UFC 232. 
After not experiencing the sting of defeat since her professional debut in 2005, the former featherweight champion was felled in just 51 seconds by bantamweight champ Amanda Nunes in California last Saturday night — a feat few thought possible given Cyborg's reign of destruction across the last decade.
Cyborg, who said post-fight that she was disappointed that the UFC opted to not interview her in the cage following the bout, has garnered a legion of fans in recent years. Those fans, dubbed 'Cyborg Nation', include Academy Award winning actress Halle Berry who has been training at Cyborg's gym in Huntington, California in preparation for a role in upcoming MMA movie 'Bruised'.
Berry, who is a keen supporter of the Brazilian fighter, was backstage at the event and in a lengthy video blog released by Cyborg's team, she can be seen reacting the fight and consoling the defeated fighter and the actress even appears close to tears at one point as she comes to terms with the loss.
"Don't cry, Halle," Cyborg can be heard to say at one point, later telling her that the defeat "will put more fire in my heart."
"I was shocked [by the loss]. A lot of mixed emotions. But, she's a champion. You'll see … she'll be back," Berry admitted. "All champions have to face highs and lows. I've faced it in my career. We've all faced it. She'll be back."
Comments
comments