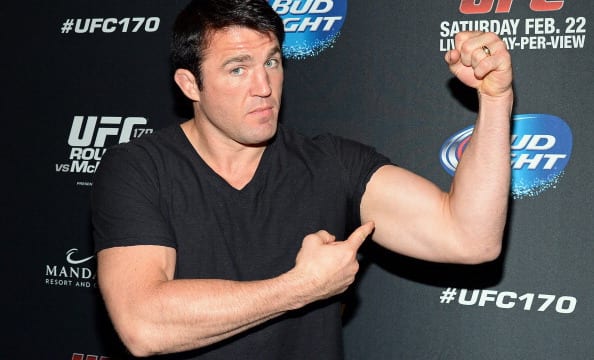 Chael Sonnen is well-know for his 'gift of the gab', with many people suggesting that the current Bellator fighter would have been an ideal fit for the WWE given the ease at which is able to express himself on the microphone.
For most of us, that was about as far as it went: a hypothetical scenario with not much weight behind it. However, as so often happens, truth is very much stranger than fiction when it comes to Sonnen's links to the WWE.
Appearing on Brendan Schaub's Below The Belt podcast, Sonnen revealed that the WWE did make moves to have him appear on their programming, but he it would take a double-cross for the deal to happen.
"I had one piece of contact with the WWE, in terms of doing business, and it was right before I fought Anderson Silva. The offer was — and please don't ask me who made it — you 'no call, no show' that event. You can't warn Anderson and you can't warn the UFC and we'll wire you a million dollars right now.
"The other part of the offer, you beat Anderson Silva [and] show up on Raw Monday night with their belt, we'll give you five million dollars."
"I had to give my answer right then. Nothing was in writing, they'd wire me the money right then and there and I could not warn Dana White. I didn't even tell Dana about it, I handled that myself. I said no, but that was my one piece with the WWE.
"Aside from that, they were pretty clear. They said they were looking for younger guys, we're looking for guys that are coming out of high school, or maybe are 20 or 21-years-old. I was 33 at the time.
"They said that this was the way in. It's gotta be a double-cross."
You may recall that Bellator commentator Mike Goldberg said that he was made a similar offer while he was under UFC contract. The sports entertainment company wanted Goldberg to be the lead commentator on their Monday Night Raw flagship show, and even offered him an extra six-figure sum to 'no show' his next UFC appointment and not inform any UFC management.
However, much like Sonnen, Goldberg also turned down the WWE's advances.
Comments
comments