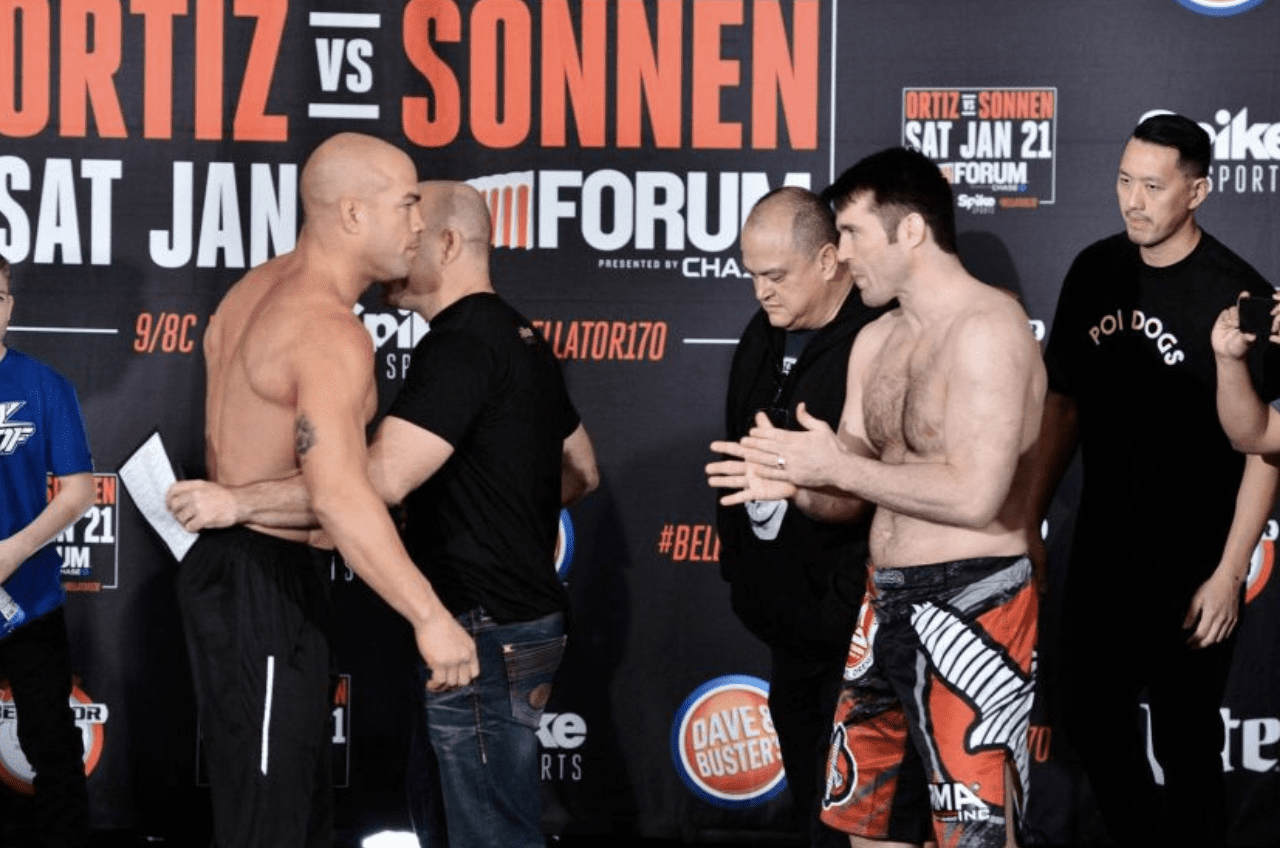 Earlier this week, Tito Ortiz made headlines when he revealed he was open to meeting longtime rival Chuck Liddell in a third and final fight.
But while that may have been the immediate and sole takeaway for observers, there was something in Ortiz' statement that caught the eye of those more keen. Namely, Ortiz specifically mentioned he wanted to face Liddell in the UFC — not in Bellator where he recently retired.
"I have a lot of interest level," Ortiz said, speaking with TMZ Sports. "Actually, on New Year's, I asked the matchmakers for the UFC if they'd ever want to do a Chuck Liddell-Tito Ortiz III and he kind of looked at me and laughed and said, 'Chuck couldn't pass to fight again. He's been knocked out, unconscious, five times.' I guarantee you the doctor won't give him a license.
"It's up to [the UFC]. I thought of it just because I was pumped because of the UFC in general, being back in the house, but I don't know. I would like another go at it. … I have other businesses, and it's not a hurry for me to fight. I don't want to fight, I don't need to fight, but if Chuck needs to, I'll be a good friend like he was once and give him a payday."
It's an odd angle for Ortiz to take. While the concept of a third fight between he and Liddell has been discussed for the past year, it's always been with the unspoken understanding that any fight would be in Bellator, a promotion not scared of hosting more unusual contests.
Certainly, one person who was unimpressed by Ortiz was another of his rivals, Chael Sonnen. Speaking on his YouTube channel, Sonnen slammed Ortiz for being disloyal to a company that had treated him well in his later years as a competitor.
"You don't give that to [Scott] Coker?" Sonnen said. "You don't give Coker the opportunity? You're going to do it in the UFC? You finished your career at Bellator. You got treated great at Bellator. You come to the Bellator shows.
"First of, unloyal scumbag move. My opinion. Second of, from a PR perspective, how stupid could you be? You're not going to get that fight in the UFC. That isn't going to happen. So now, you've showed your loyalty, you've showed your cards and you're not going to get it. Sl now you're going to get rebuted by who you're apparently trying to impress, and you're going to piss off the other side.
"He never ceases to surprise me when he opens his mouth, how dumb that son of a bitch is. He just does it. It just doesn't go away."
–
Comments
comments