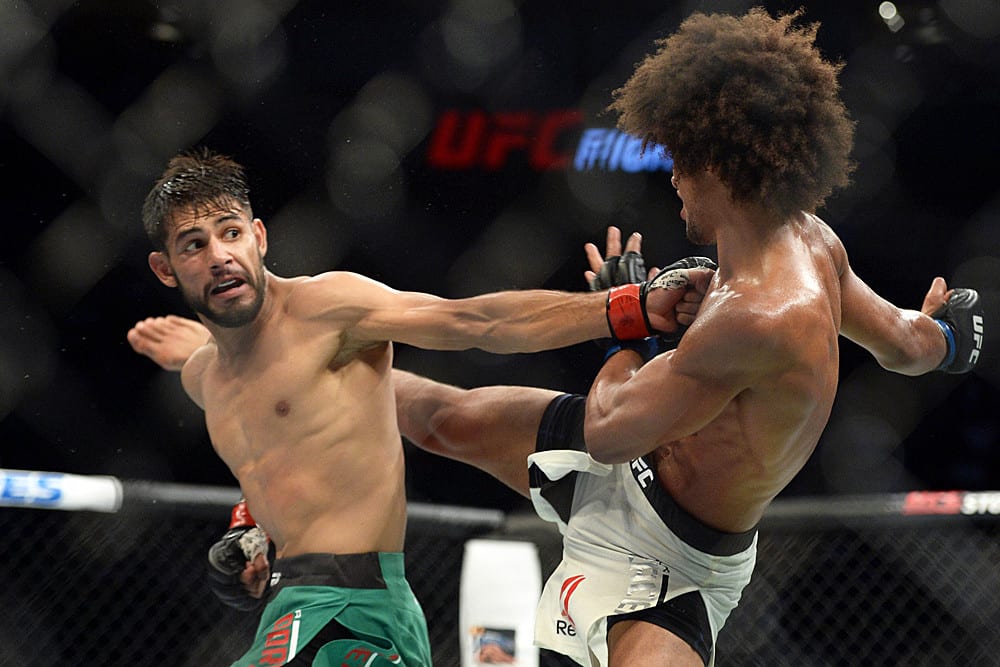 A lot of eyebrows were raised when it was announced that the UFC and their promising Mexican featherweight Yair Rodriguez had parted ways – but none of those brows belonged to Chael Sonnen, who maintains that Rodriguez sealed his own fate by refusing to face Zabit Magomedsharipov.
Rodriguez last competed for the UFC in May of last year, losing via TKO to former lightweight champion Frankie Edgar. Since then Rodriguez was said to have been offered bouts with Ricardo Lamas and Magomedsharipov and his refusal of both offers, for whatever reason he might have had, resulted in him receiving his walking papers.
This decision resulted in an outcry from fans and media alike, not least because Rodriguez was considered to be one of the most eye-catching fighters on the roster. Sonnen, though, backs his former boss Dana White.
Speaking on his podcast (via Bloody Elbow), he said: "I did read a post on something that kids call the 'Underground Forum,' and they were saying how that was wrong of Dana White to release him for not wanting to fight. Well, you're devastatingly wrong about that point. Dana has to do that. He has to make sure (that he's) maintaining the integrity of his company, (that) the guys are fighting the right guys.
"This is a UFC policy, and this is explained to all of the guys on the roster from the beginning. You will be called an offer to fight. You can say no to the first fight, but you cannot say no to the second fight. So you play that however you want. You can say no once, you can't say no twice."
Still, no matter what happens with Rodriguez's career next you can be sure that there will be a long line of suitors forming for his signature and, at just 25-years-old, it wouldn't be a surprise to see him back on the UFC roster one day. For now though, we suspect Scott Coker is a busy man.
Comments
comments