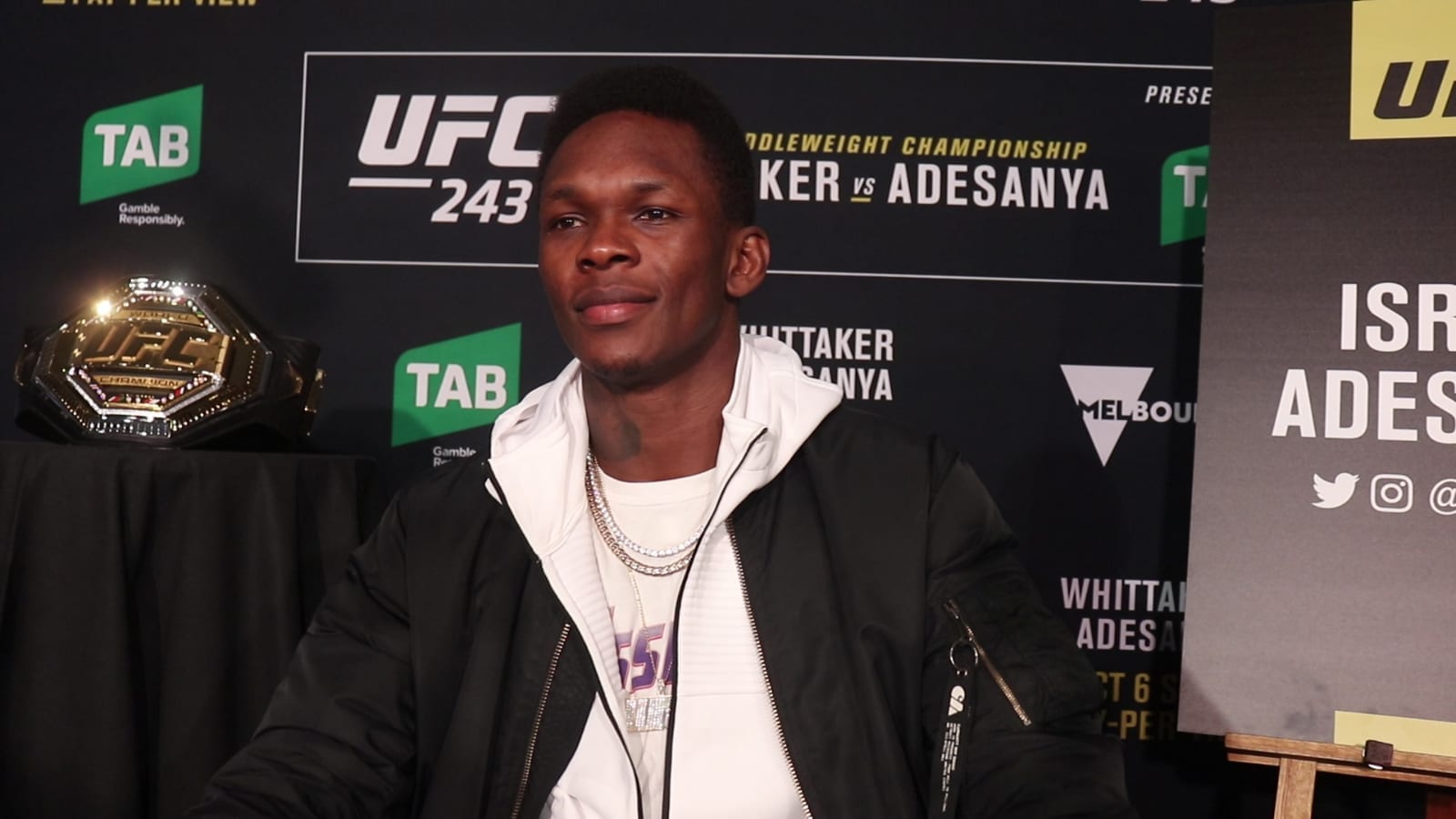 Chael Sonnen believes if Jon Jones and Israel Adesanya ever step foot into the Octagon, it won't be as close a contest as everyone believes.
Instead, says the American Gangster and all-round MMA pundit, we'd have a very quick new idea as to who should be considered the best in the sport at present.
"Oh, forget it, Adesanya will whip his ass," Sonnen said, speaking to Submission Radio.
"Do you think Thiago Santos beats Adesanya? Or do you think that Dominick Reyes beats Adesanya? I mean, these were really close matches for Jon Jones. I thought he lost both of them. On the 10-9 must system, I thought he lost to Santos too. I'm not bullish on that. I'm not even bullish on the Reyes one. Those were just my opinions. I think that ship has sailed. I think Jon's tough, I don't think he's the greatest of all time. I think that's Georges St-Pierre. But I do think that Jon Jones would have an argument to the toughest of all time. To watch his grit, to watch Jon Jones seeing everything, slip away, and he finds a way to get victory anyway, he finds a way to push through, Jon gets a lot of credit with me. I just think when you're comparing him to Adesanya, Adesanya's one. Jones is in a good spot, but [Adesanya's] still number one."
That belief in Adesanya doesn't just stay with Sonnen in terms of a Jones vs. Adesanya fight, but also in the lead-up.
Any meeting between the current light heavyweight and middleweight champions would come with a large amount of press, and likely a number of press conferences, all of which Sonnen believes would be an opportunity for Adesanya to needle his rival and get under his skin.
"Jon doesn't even know what day it is most of the time, Jones' really is just looking for the next party," Sonnen said. " … But I will tell you, Adesanya brings a fire. I mean, there's a venom. He practices, he's rehearsed. Jon Jones is not ready for press conferences. And a lot of guys see a dishonour in that, that you should just freestyle and answer the questions that are asked of you. Man, it is no different than any other job interview or any test I've ever gone to in my life. If I know it's test day, I'm gonna study for the test. Adesanya studies for the test. He doesn't answer the question asked of him, he waits until your mouth's done moving and then he says whatever the hell he wants.
"Jon Jones answers questions. Good ones don't answer questions, they handle questions."
Comments
comments