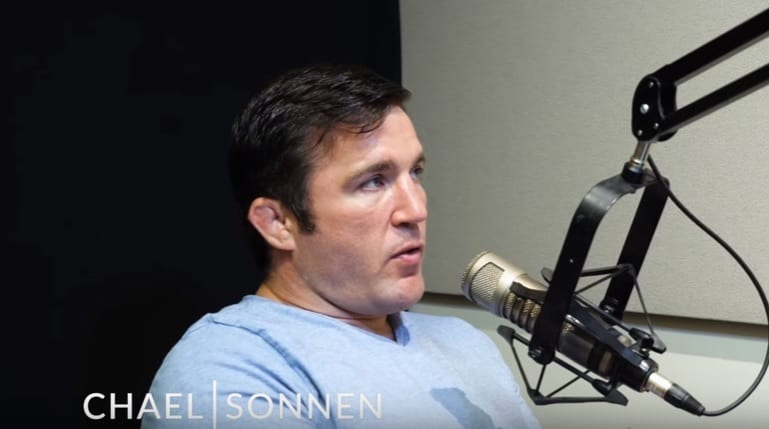 Chael Sonnen is a little bit unimpressed with Paddy Pimblett.
The former fighter and fan favourite recently suggested he'd heard a fight between Pimblett and Donald Cerrone was in the works for a date in March, with the source being Cerrone himself. But, when Pimblett went on Michael Bisping's podcast, he shot that rumour down, telling his countryman that Sonnen might have been using the news to get some attention.
"It's going around everywhere, but there's no truth to it," Pimblett said. "Nothing on my end. Do you really think that the UFC are gonna put me on a card on the 5th of March in Vegas when they're doing London on the 19th?
"It doesn't make sense. I think that was just Chael [Sonnen] having a little go for some clickbait or something. It started with Chael."
And while Sonnen might have been called a lot of things during his controversial career, the word clickbait clearly didn't sit right with him and the "American Gangster" took to his YouTube channel to address the Liverpudlian.
"Is Paddy secretly one stupid son of a bitch?" Sonnen said. "Do I just not know that, or is he just having a little bit of fun with me? … Paddy woke up, took stupid pills and goes on Michael Bisping's show. On Michael's show, Paddy accuses me of using his name for clickbait.
Now, I gotta tell you, that might sound simple, and maybe Paddy meant it as simple — that's a trigger word … I would never do it and not for nothing, I'm also a little bit irritated that Paddy thinks his name is big enough that Chael Sonnen would have to clickbait him. Right? The shoes on the other foot. It's a little bit weird, and that might sound arrogant but that's the truth. It pissed me off.
"Three weeks ago, I was sitting with 'Cowboy' Cerrone. Cowboy asked me what weight Paddy the Baddy is. I had beautiful things to say about Paddy … Bringing in an old veteran with the respect of Cowboy against the new shiny trinket, I mean day old story in this sport, right? Turns out as I'm having this conversation with Cowboy, he's texting Sean Shelby saying, 'Does Paddy have an opponent for the England show in March, if not, I know a guy'."
From there, Sonnen went on to re-mention Pimblett's denial of the Cerrone fight, before laying down something of a challenge to the up and comer.
"Why in the hell aren't you fighting Cowboy Cerrone? Whatever name it was that you said that you wanted to fight was not sitting there texting Sean Shelby, Cowboy was. I don't believe for a second they'd rather have the gentleman who you're going to fight … as opposed to having Cowboy. So should we do a little bit of a deeper dive?
"Cowboy said he wanted the fight. I was sitting there when Cowboy asked for it and all of a sudden you're not doing it, you're blaming it on me for clickbait, I'm blaming it on you for turning down Cowboy, am I close?"
Comments
comments