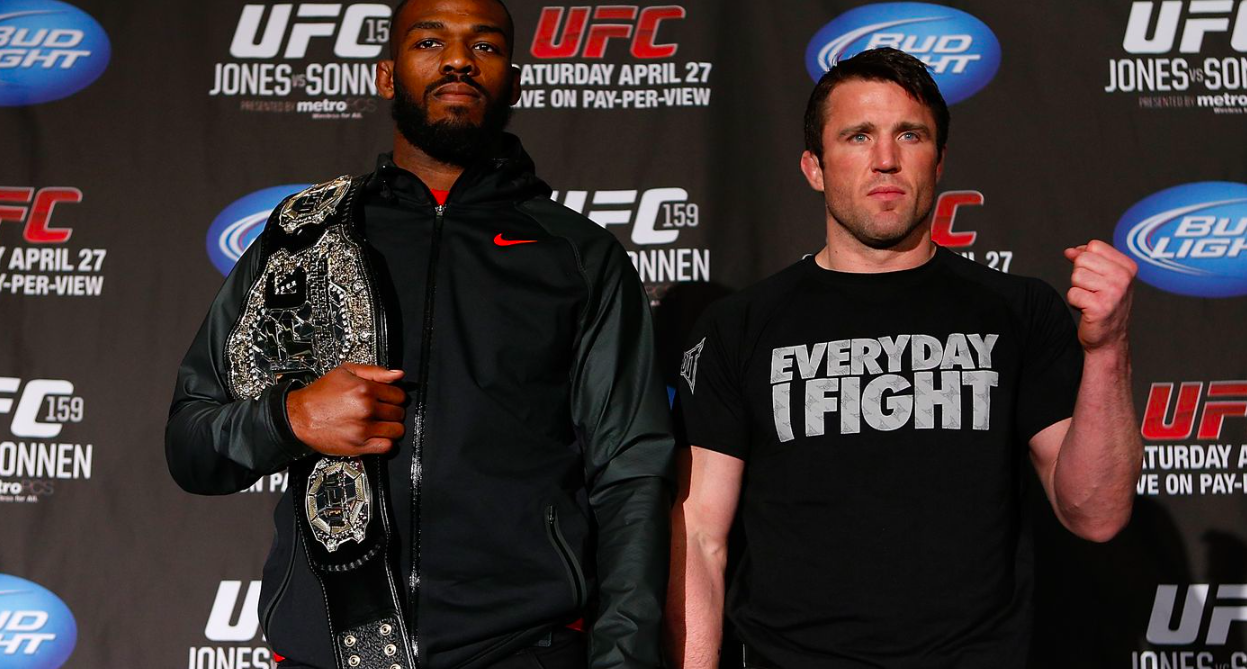 Chael Sonnen is one of a select number of men who knows precisely what if feels like to tangle with Jon Jones in the Octagon. 
The two met in the main event of UFC 159 in New Jersey after they had served as competing coaches on a season of 'The Ultimate Fighter' in what was Sonnen's third UFC title shot across two different weight divisions — and unfortunately for him, it would ultimately the same was as his previous two efforts against Anderson Silva.
Jones, though, has become something of an afterthought in recent years. The former longtime 205-pound champ has not fought since early 2020; something which seems like a lifetime ago given the world events of the last couple of years. He is, however, said to be continuously close to making his bow in the heavyweight fold — and per Sonnen, if and when this happens it will be because Jones grew weary of the challenges he was receiving at 205.
"He wants to be questioned, he wants to be challenged," Sonnen said on an episode of Morning Kombat. "I think he left 205 because it had been exhausted. He's looking around and going yeah I'm having close fights with [Dominick] Reyes, close fights with [Thiago] Santos, but he was better than that. He wasn't getting the training, it wasn't getting pulled out of him, the audience was expecting too much from him. I think he wants to be in a position where he really is questioned.
"I think he's got a match-up problem," Sonnen concluded of his old rival.
"We took the last two years to move Jon into heavyweight at a weight he's comfortable at and tell the story to the audience, can Jon Jones overcome a deficit? That deficit is simply going to be a size disadvantage, but now they're talking about putting him with Stipe [Miocic]. Jon is gonna weigh in heavier than Stipe and that whole two-year experiment is going to go up in smoke when they get to the scale. I think the right opponent is important."
Comments
comments