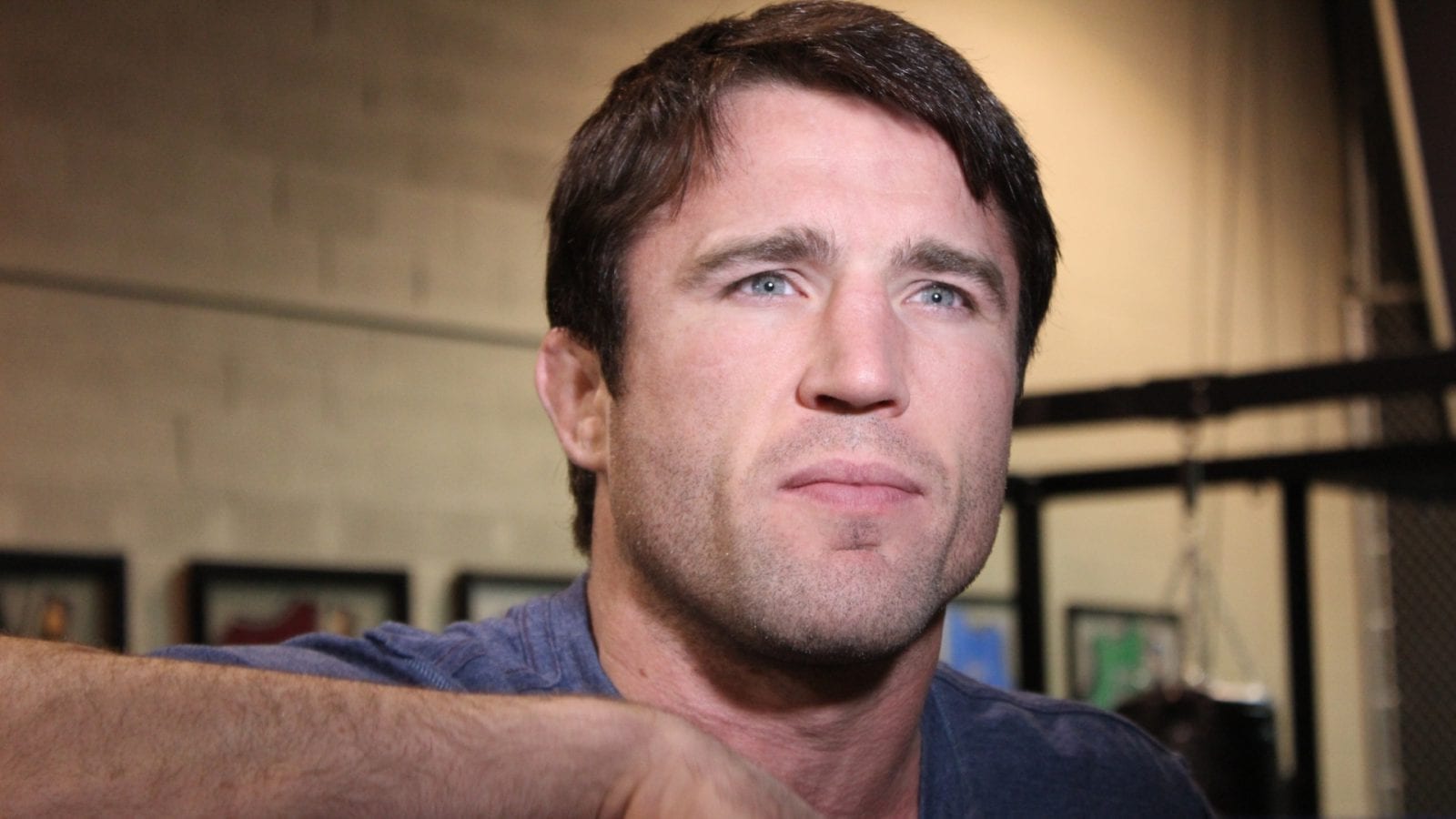 Chael Sonnen has said it before, and he'll say it again: he thinks fights held in PRIDE FC were pre-organised and fixed by the promoters, so you can go ahead and count him out of those impressed with Fedor Emelianenko's fighting record.
Sonnen and Emelianenko are set to meet in the next round of the Bellator Heavyweight Grand Prix after Emelianenko emerged victorious over Frank Mir last weekend. When Sonnen was brought into the cage, however, the pair had a stand off that didn't do much to inspire fan interest in the upcoming contest.
Something, it seems, Sonnen plans on changing. Speaking on his podcast, Sonnen about the interaction, noting Emelianenko's apparent disinterest in engaging in any war of words, and brought up the Russian's legendary run in Japan — and legendary was not the description he used.
"You won't say anything about me, but I will say something about you — I don't accept your wins in Japan," Sonnen said (H/T to Jim Edwards of MMANytt). "The referee was wearing an earpiece, you never had a weigh-in, you never had a commission. Anyone that came over from Japan to America has a losing record. Why? I'll tell you because the fights over here are real and they are fixed in Japan.
"You got a whole lot of rub and a whole lot of money out of doing fake fights, that pisses me off as a fan who bought those fights and that later found out I was buying wrasslin"
It's not the first time Sonnen has raised the issue. Several years ago, the "American Gangster" went on record to point out the contrast between the success of several high profile PRIDE fighters in either Japan or the United States. Most of those named (such as Mirko Cro Cop and Wanderlei Silva) have voiced their irritation with Sonnen's claims, something he believes is due to their lack of information.
"Fedor would greatly be offended if I said that he had a fake fight," Sonnen said. "I have said this to Cro Cop who was offended, he couldn't believe that I said it, Wanderlei Silva couldn't believe I said it, that guy is crazy. The guy that is going to go over in professional wrestling will sit down in the same room as the guy that's going to put him over and then work out the match. What they did in Japan was they only told one guy. So the guys that were going to win, your Cro Cop's, your Wanderlei's, your Fedor's, they were never in the room when the guy that was your promoter, also known as the Yakuza, also known as the Japanese mafia, walks in the room and tells the opponent when to go down.
"So when the guy goes down, the winner, Cro Cop, Wanderlei, Fedor, just for example, really thinks they won. So they don't know that the fix is in. Pretty soon they really think they can go beat 20 something guys in a row.
"I don't deny the guy has got skills, I don't deny that he's big and powerful and all these things," Sonnen said. "I'm not pissing on his skills at all. I'm just telling you that when I think about him it's very hard to go out and study him because his fights were fake in Japan. His opponent was told when to go down."
Comments
comments