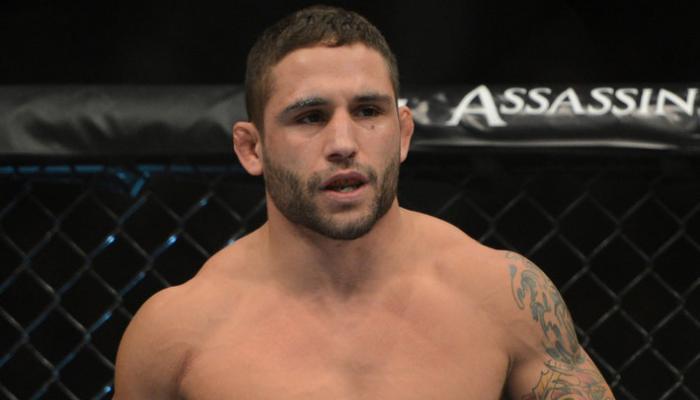 Former UFC title challenger and one-time Conor McGregor opponent Chad Mendes has retired from mixed martial arts following the stoppage defeat he suffered to Alexander Volkanovski at UFC 232 last weekend, per reports online.
The Team Alpha Male fighter returned from a two-year suspension in July, defeating Myles Jury by first round TKO in Boise, Idaho, but the loss to surging featherweight contender Volkanovski was the fourth defeat in his last six bouts — though these losses came against highly regarded opponents McGregor, Jose Aldo and Frankie Edgar.
News of Mendes' retirement was initially reported by MMA journalist Farah Hanoun.
I can confirm that Chad Mendes has indeed decided to retire. Pretty surprised to hear this. He's still a top level fighter imo. All the best to Chad in his future endeavors. Aldo/Mendes 2 is one of my all time fave fights. He's been part of some great moments in this sport. 👊🏻🙏🏻

— Farah Hannoun (@Farah_Hannoun) December 30, 2018
Mendes debuted with the UFC in early 2011 winning his first two bouts in addition to the four straight times he had his hand raised in the WEC. A title shot against Jose Aldo followed in Mendes' third UFC bout, though he was knocked out by an Aldo knee with one second remaining in the first frame.
He would win another five bouts on the trot before being awarded another title shot against Jose Aldo though he would once again come up short against the Brazilian former champion, losing a decision in a bout widely regarded as one of the best 145-pound fights in UFC history.
He would receive a third (interim) title shot against Conor McGregor at UFC 189 in July 2015 but despite a strong start to the bout, he was knocked out in the latter stages of the second round.
Mendes is currently ranked in 8th spot in the 145-pound standings and retires with an 18-5 professional record.
Comments
comments