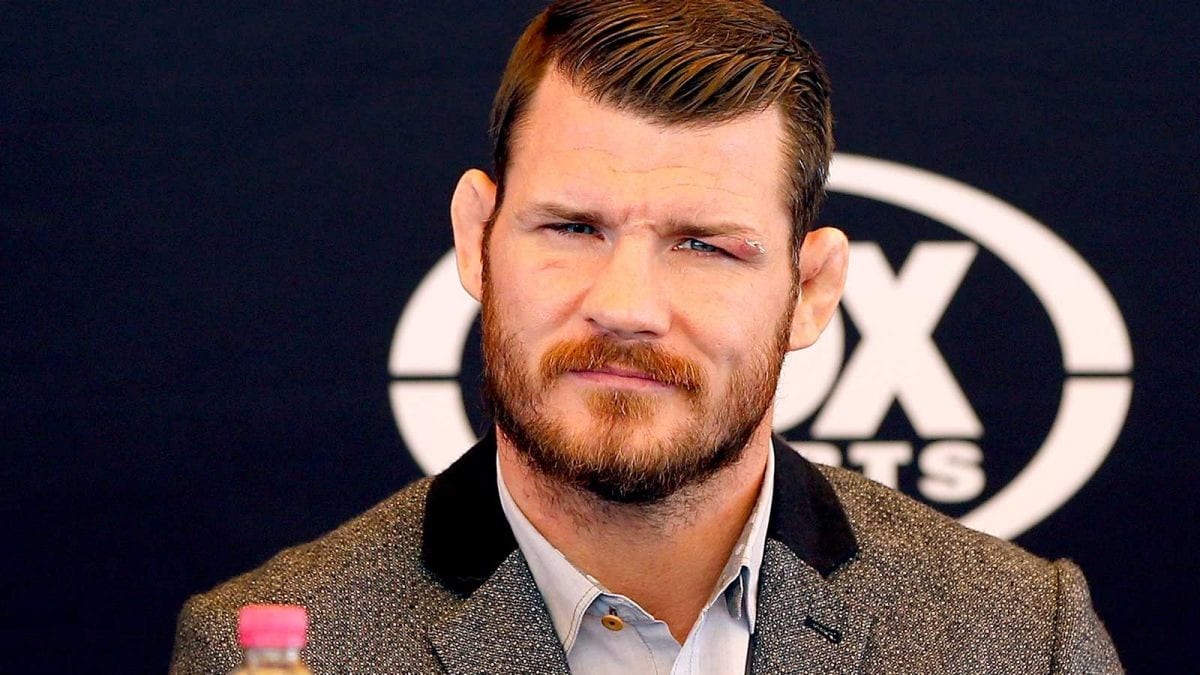 Chad Mendes and Michael Bisping are beefing.
The two went back and forth after Mendes apparently commented on a Tim Kennedy Instagram post in a fashion that Bisping didn't take kindly to, causing the Brit to send the retired featherweight a direct message.
Bisping later read the message out on his podcast, which he said Mendes never responded to — until this morning.
Earlier today, Mendes went back to social media to send Bisping a message via a captioned picture of Dan Henderson's famous knockout punch at UFC 100.
"Hey [Bisping] let's get some shit straight here," Mendes wrote. "When I LET USADA suspend me it was for a banned peptide under their rules. NOT a steroid. Just to put some shit into perspective for morons like you, too much caffeine in ur system is a violation under USADA rules. That entire system is the biggest crock of shit ever implemented into the UFC.
"Unlike all these other guys getting "popped" and making up the worst excuses ever to wheel and deal their suspension down, I owned that shit like a man. Now keep my name outta ur mouth u old, wooden eye having prick before I snatch ur soul like my boy [Dan Henderson] did…"
While it no longer appears to be on Mendes' post, Bisping evidently responded in the comments, writing: "Hahaha this is awesome. You know what you have in common with every other cheating cunt? You're also a lying cunt also. No one admits to being a bitch."
— michael (@bisping) June 24, 2020
–
Comments
comments