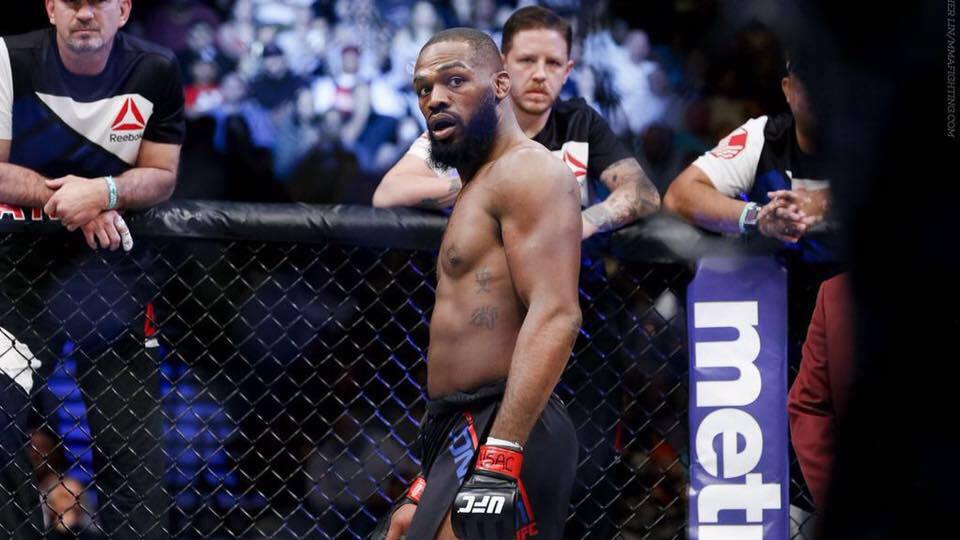 If we have learned one thing in mixed martial arts recently, it is that event cards featuring Jon 'Bones' Jones rarely go off without a hitch. 
The recent 'abnormality' discovered in Jones' drug test ahead of the UFC 232 main event between Jones and Alexander Gustafsson has meant that the fight has been moved from Las Vegas to California, with the latter's commission more amenable to Jones and the UFC's explanations as to why a trace amount of a prohibited substance could remain in his system more a year and a half after a positive test.
On a recent episode of The Joe Rogan Experience, Rogan outlined why he thinks that Jones should have been granted the Nevada license to compete — particularly, it seems, if California are willing to do so.
"What the (expletive) are you doing? You're going to let him fight in California? Let him (expletive) fight in Nevada," Rogan said via MMA Junkie. "It's stupid. It's stupidity. In this case, it's stupid. I'm upset. I just wanted this fight to take place without any bull(expletive) behind it. I just want it to be a great fight. It's an amazing matchup."
"I don't understand why they couldn't just do this in Nevada. I guess they're on vacation or some (expletive). That's crazy. Figure it out. Let's make a phone call. Isn't there one person? One person should say, 'OK, is it, to the best of your knowledge, absolutely from the original test?' 'Yes sir, by all the science, we'll submit the science, show you the science, tell you the number.' 'OK, let him fight.'"
Rogan also praised Andy Foster of the California State Athletic Commission for his action on some issues which are currently blighting the sport, such as ineffective weight-cutting.
"Andy Foster – I have a great deal of respect for that guy," Rogan said. "Very proactive with weight-cutting, very proactive with weight classes, very proactive with a lot of the rules. He's really good. If he believes this is scientifically proven to be the same exact thing that he's already been punished for, I agree with him. That guy knows what the (expletive) he's talking about. Same with (Jeff) Novitzky, same with all the other people saying it's legit."
Comments
comments