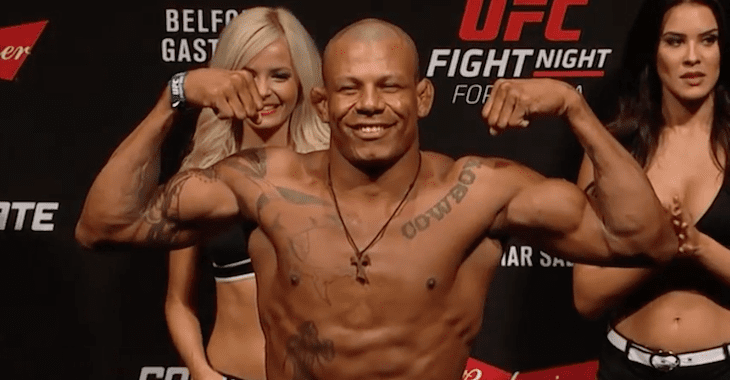 Alex Oliveira, who was defeated by Gunnar Nelson at UFC 232 earlier this month, has required minor surgery for injuries he suffered at a Christmas Eve grenade attack in his native Brazil.
Oliveira says that he saw members of his family involved in an altercation while out purchasing petrol for his mother's car. When he stopped to intervene, a grenade was thrown in his direction.
He required minor surgery to remove shrapnel from his leg.
"One guy came up and pointed a gun at my nephew's face, and that's when people started pushing each other," Oliveira told local news, via MMA Fighting. "They had machetes, knives, a grenade. They threw a grenade in my direction. Fragments flew to my leg and my foot."
Oliveira would later visit with police to help determine exactly what happened in the incident.
This latest surgery comes barely two weeks after 'Cowboy' was treated with more than 30 stitches for a forehead wound suffered as a result of a second-round Gunnar Nelson elbow in their UFC 231 main card bout. Nelson won the contest by second round rear naked choke.
Comments
comments