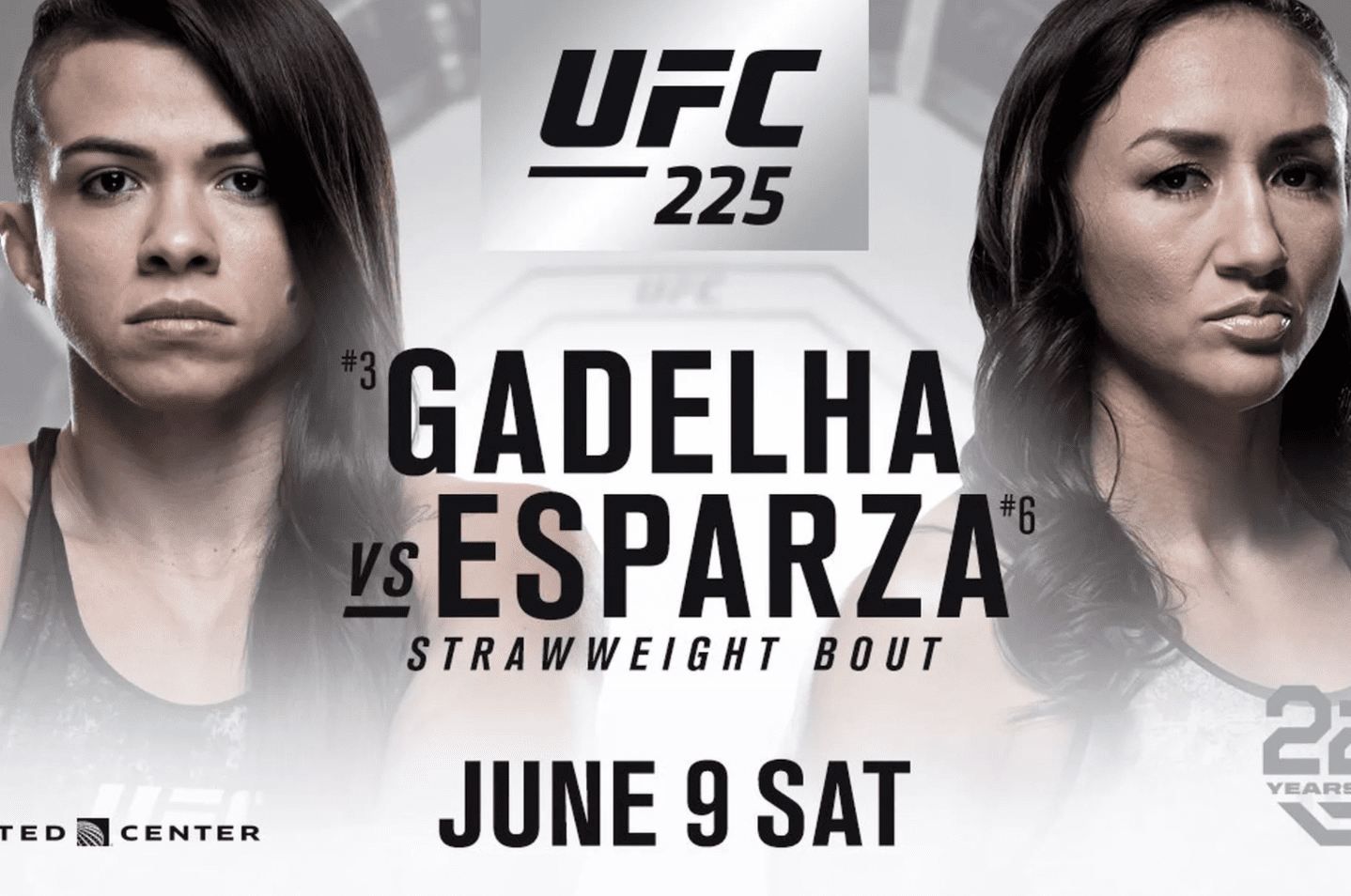 It's possible it's gone unknown by the majority of mixed martial arts fans, but Carla Esparza and Claudia Gadelha have quite the rivalry.
The pair have been scheduled to face each other on numerous occasions throughout their career, only for the bout to fall through via injury or weight cuts. Combine that with the fact that both women don't have particularly warm words for the other, and you have a fight ready to impress at UFC 225 on June 9.
Certainly, former UFC strawweight champion Esparza is ready to settle the score.
"I'm so excited," Esparza said, speaking on MMAJunkie Radio. "This is actually the third time this fight was supposed to happen so it's been a long time coming. I'm just excited it's going to happen."
According to Esparza, most of the ill feeling and trash talk has come from Gadelha's direction, with the Brazilian starting to throw verbal barbs to which Esparza responded. Now the fight is booked, Esparza believes Gadelha will be silenced once they meet in the cage in Chicago.
"She's always been like a big trash talker and we've had our Twitter wars which came from nothing back in the day," Esparza said. "Up until recently, she's either talked shit about me and stuff on her Instagram, like calling me names and all these things about me.
"Even just last year, out of nowhere, talking crap about me and then right now I think she called me a dumbass and another post where she called me a little girl. It's just her trash talking, I didn't say anything about her I was 'Yay, this fight is finally going to happen,' and she was just like this, this and this, 'see you in Chicago, you can't run anymore dumbass.' So I'm just like alright. You know, if we didn't have USADA in the picture, I'd call roid rage."
Comments
comments