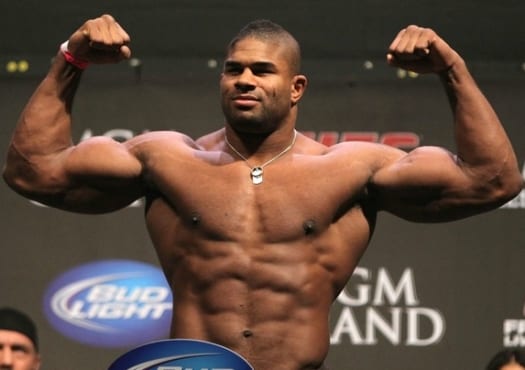 Just over a year ago, it seemed as though Alistair Overeem and Francis Ngannou were on entirely different trajectories. 
The two heavyweights met at UFC 218 and just over 100 seconds into the bout, Ngannou unleashed a thunderous left hook which floored the hugely experienced Dutch fighter in what is almost unanimously agreed upon as the year's best single knockout.
It was a fight which propelled Ngannou to title contention, very much at the expense of Overeem, but the French-Cameroonian was thoroughly undone by then-champ Stipe Miocic when they faced each other in January of this year. Ngannou followed that up with a decision defeat to Derrick Lewis in one of the year's most boring fights.
However, last weekend's UFC event in Beijing, China, has breathed new life into the two former UFC heavyweight title contenders.
Ngannou easily dispatched Curtis Blaydes by first round TKO, while Overeem did the same against (then) undefeated UFC newcomer Sergey Pavlovich.
And now 'The Reem' wants another go at the man who separated him from his senses 12 months ago.
"I have a lot of respect for Francis Ngannou," Overeem said in China at the post-fight presser.
"But I'm very ready for a second fight. I can promise you the second fight will be different from the first fight. I made changes to my camp and I feel very energised, very motivated. The second fight will be different from the first fight, I guarantee that."
Comments
comments