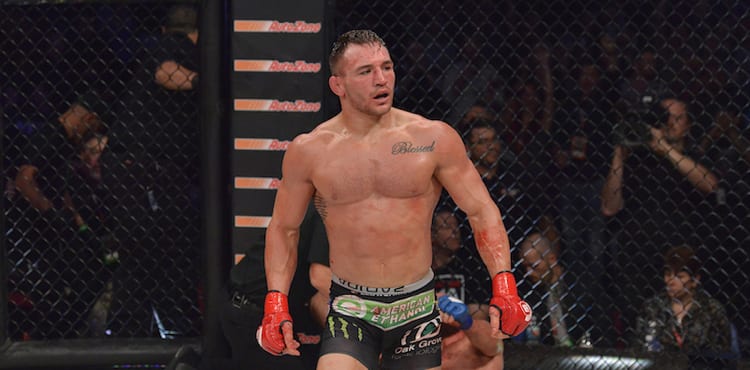 You might recall that several days ago former Bellator lightweight champion Michael Chandler, who is a recent signee to the UFC, announced on social media that he was set to begin a fight camp. 
Naturally, this led to an assumption by most that Chandler's UFC debut had been secured, or that talks were at least progressing at a decent pace. This led to speculation as to who Chandler's first opponent would be, with the likes of Justin Gaethje, Dan Hooker and Rafael Dos Anjos mooted but now, several days later, we are no closer to seeing Chandler in the UFC's Octagon.
But why is this? According to Dana White, Chandler is being given extra time to ready himself after making weight in Abu Dhabi in October as the backup fighter ahead of the world title fight between Gaethje and Khabib Nurmagomedov.
"The problem with Michael Chandler right now is he stepped up for that fight and he cut weight, so he can't turn around as fast as these other guys can right now. We can't do that to him," White said to the media. "So, no hurry, take his time, get his body back together. We'll get him something soon."
View this post on Instagram
However, White did assert that Chandler's debut may well come on 'Fight Island' ahead of what is expected to be a series of events in Abu Dhabi to kick off 2021.
"Once we go back to Abu Dhabi there's going to be a lot of big fights coming up here, so he'll be a part of something," White said.
For our money, a fight between Chandler and Gaethje does appear to make sense given their respective status in the UFC's 155-pound fold, and also the recognition that both men were for a long time considered to be the top lightweight fighters in the world not contracted to the UFC.
But with that particular hurdle passed, perhaps the timing is now ideal.
Comments
comments