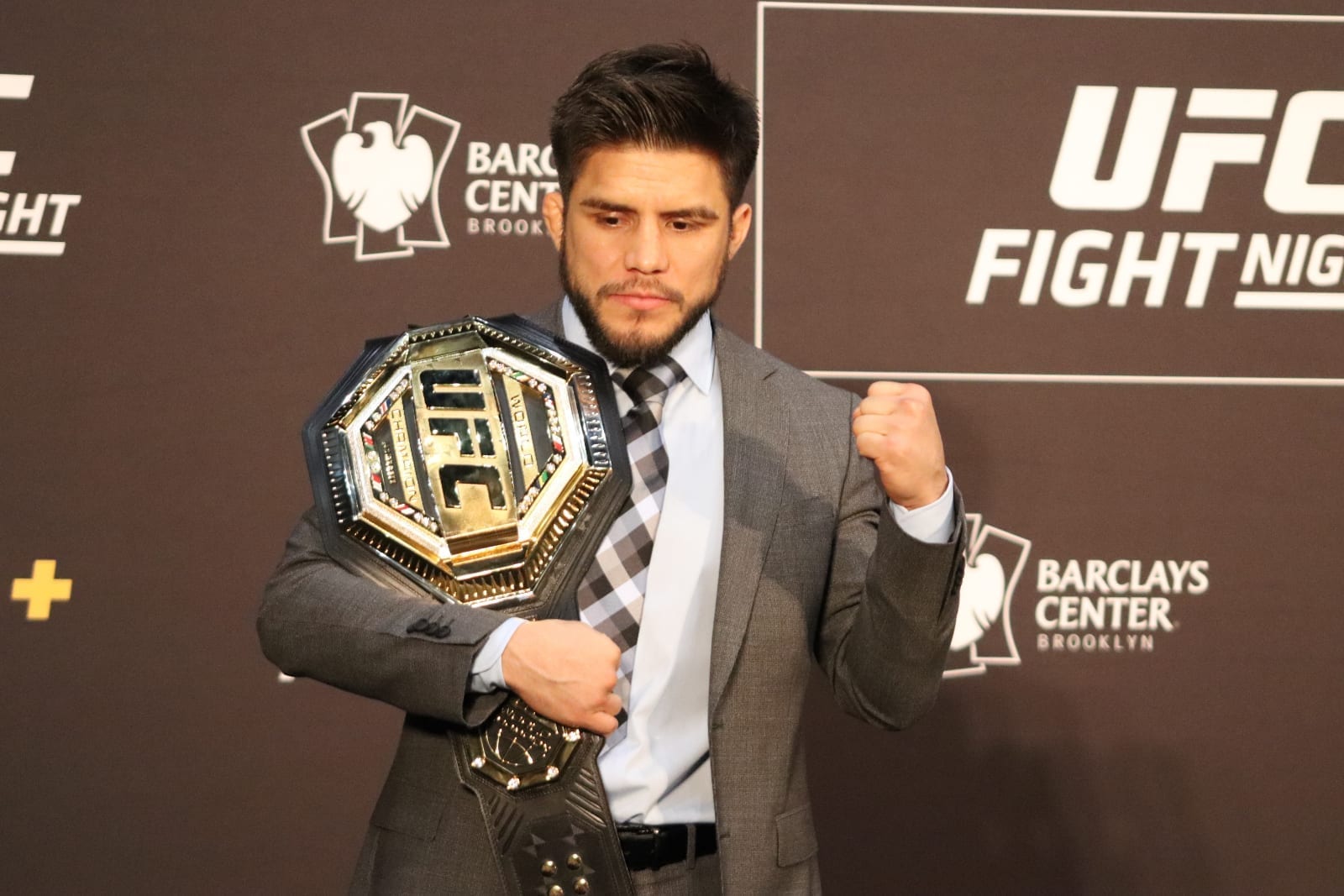 It is looking increasingly likely that the 'retirement' announced by Henry Cejudo after he defended the UFC's bantamweight title against Dominick Cruz last May may well be a temporary one.
Cejudo, who is a member of the UFC's exclusive two-division champions club, revealed that he was stepping away from the sport following his second-round finish of Cruz in Florida several months back, but many observers suggested that Cejudo's decision was motivated more by money than anything else — but if his paycheque was a barrier to his return before, it seems as if athletic competition is his motivator nowadays.
The man who currently holds the UFC's flyweight title, Figueiredo, will defend his belt for the second time in just three weeks against Brandon Moreno in a little over a week's time, but Cejudo says that the Brazilian may just be keeping the belt warm for if and when he intends to reclaim it.
The only reason why Deiveson Figueiredo's there is because of me," Cejudo said via MMA Fighting. "To me, he's the lord of nothing. I'm the one that gave him that position. I'm allowing him to babysit my belt and he's being a pretty good babysitter in my eyes."
View this post on Instagram
The fight against top-ranked Moreno will be the shortest ever turnaround for a UFC champion and a fight which could cement Figueiredo as being the 2020 Fighter of the Year, but Cejudo says that the 18-5-1 Moreno is a legitimate threat.
"I'm still a fan of the sport. I enjoy watching these guys but I think more than anything, I'm actually a critic," Cejudo said of his retirement. "Every time I watch the fights I just look at things the fighters are doing wrong and when I see that, even with Deiveson, this is why I think he's gonna have a hard time and may potentially even lose to Brandon Moreno.
"All you have to do with a guy like Deiveson Figueiredo is make him grapple for that first round because he's cutting a lot of weight. By the time that second, third round hits he's gonna start having that heavy muscle. So I'm actually gonna pick Brandon Moreno – which, he sucks too – but I'm gonna pick him to beat Deiveson Figueiredo.
"It's because he cuts a lot of weight and he's gonna feel that," Cejudo explained. "Remember, it's not so much the weight, it's the fatigue that comes in with losing that weight and I still think he's a little old school with how he does it. So if I was Brandon, I would capitalize on that. We're gonna have a new flyweight champion. I do believe that Brandon is gonna beat him. Plus, he used to train with me too, but he knows who the boss is."
Comments
comments