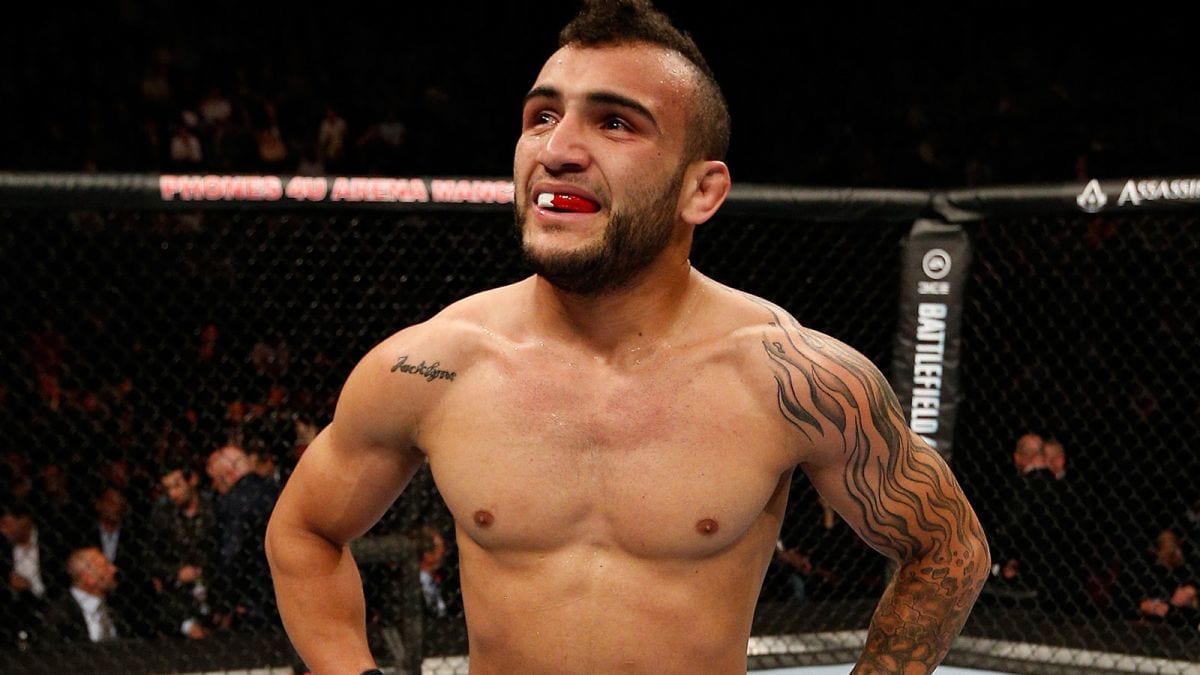 Bantamweight slugger John Lineker has issued a plea to UFC matchmakers to keep him a little more busy than he currently is.
Despite fighting last month, a split decision loss to Cory Sandhagen in Florida, the Brazilian 135-pounder has competed just four times in the last three years. Sandhagen, meanwhile, has been booked to face Raphael Assuncao in August in what will be the American's third fight so far in 2019. And Lineker says he wants a little more of that action.
My last opponent fought 4 times in a year. He already has another fight! Sean likes him! I have fought only 4 times since 2016! I need to fight! If you dont like me or my style just let me go!!! @MMAjunkie @seanshelby @danawhite @Alexdavismma @ufc @MMAFighting @sherdogdotcom

— John Lineker (@johnlineker) May 29, 2019
What prompted this very public showing of dissatisfaction? According to Lineker's manager, Alex Davis, it came out of frustration and necessity.
"The reality is staring us in the face," Davis said to MMA Junkie. "We're in a situation where certain guys are getting accelerated and other guys aren't. In his case, it's not fair, because he's a very exciting, dynamic, top-level fighter. He deserves better than this."
Davis revealed that Lineker is supplanting his income by working in a pet store called Underground Reptiles, perhaps an unusual commitment for a fighter who has competed in the UFC 16 times, of which he was won 12. Whether or not his plea to the UFC matchmakers gets heard remains to be seen, it is safe to say that most fans appreciate seeing Lineker compete.
Watch this space.
Comments
comments