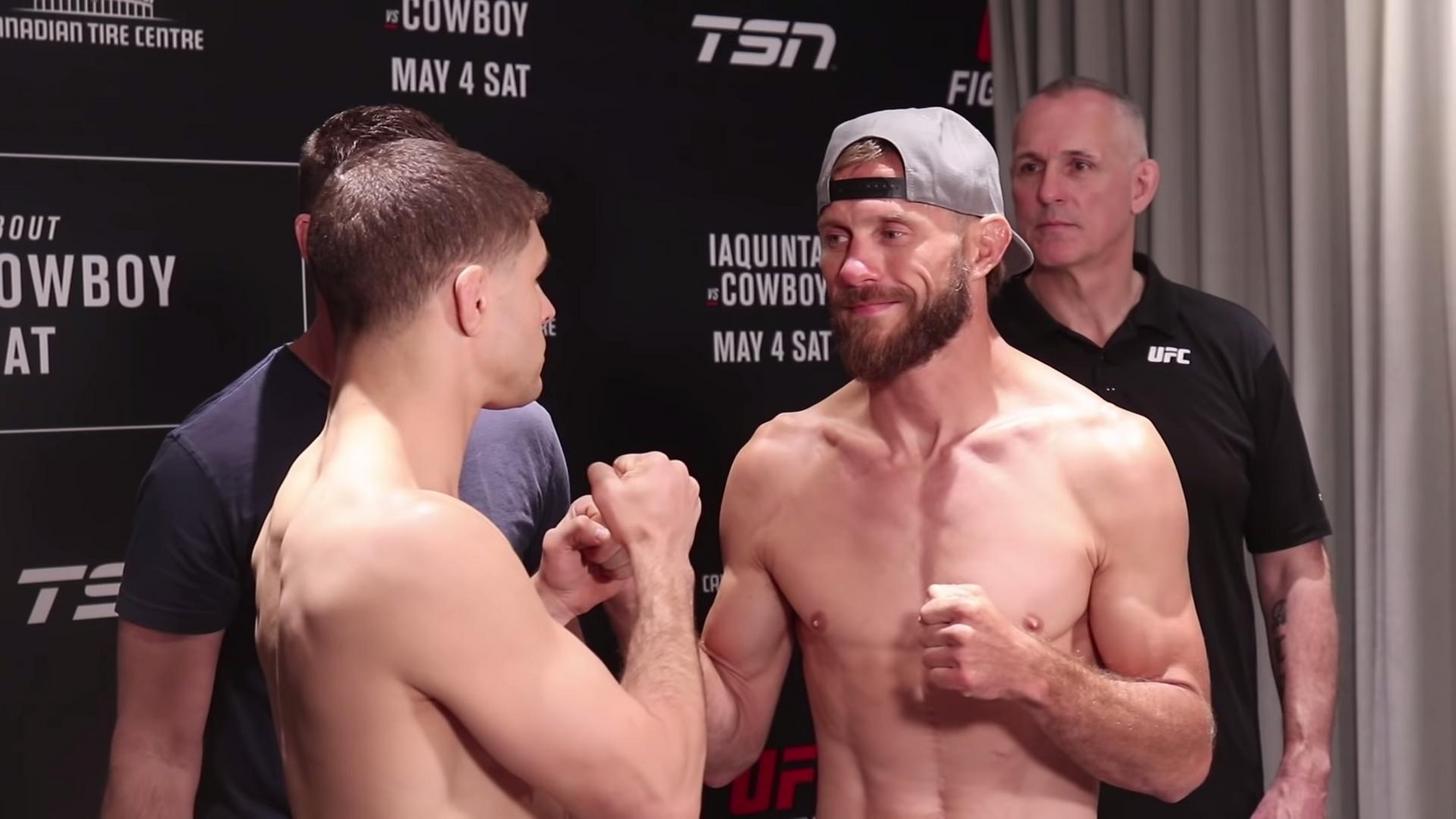 Al Iaquinta didn't get the result he was looking for against Donald Cerrone.
The 32-year-old New Yorker, who was coming off an impressive decision victory against Kevin Lee, was defeated by Cerrone in a five-round decision earlier this month. The result didn't just delay Iaquinta's title aspirations at 155-pounds, but left him with an array of injuries which will require treatment and recovery ahead of his next bout.
"I broke my nose, I fractured my (right) orbital bone and had some deep bruising on my legs because of those kicks," Iaquinta said to Ariel Helwani's MMA Show (transcript by MMA Junkie).
"(The bruising from the kicks) was brutal. I'm just finally starting to be able to move around. It took its toll. That won't happen again, that's for sure. He hit me with a stiff jab that I don't know if it broke my nose, it cut my nose open," Iaquinta said. "He hit me with a bunch of shots so it could have been any one. He did cut me open; that could've been the one. I think it was somewhere in the third round where he caught me in the eye, the third or the fourth round. It definitely affected my vision, and it definitely was something tough to fight through. But it is what it is. I train to be in those situations."
Iaquinta was listed as the betting favourite going into the bout, though 'Cowboy' has enjoyed something of a career resurgence since a crushing first-round defeat to Darren Till in Poland in October 2017. Since then the American has won four of five, adding names like Mike Perry and Alexander Hernandez to his career record of 36 professional wins. Cerrone remains just two fights shy of 50 in his career to this point, a significant experiential gap between he and Iaquinta who has posted a 14-5-1 career record including his loss to 'Cowboy'.
And it was this veteran savvy which Iaquinta says was crucial to the fight's outcome.
"I had every opportunity to win the fight, and I should've, but I didn't," Iaquinta explained. "He beat the (expletive) out of me the way a veteran gets it done. He's good, man. He's good."
Comments
comments