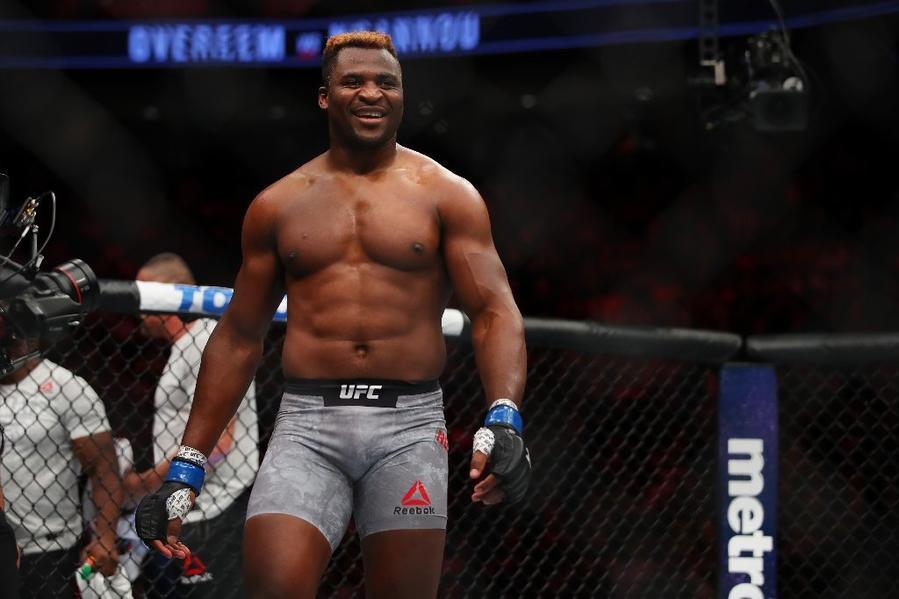 There is no denying that Deontay Wilder hits opponents with a force basically unrivaled inside professional boxing. There's also no denying he doesn't flaunt the most traditional technique en route to getting it done.
Because of that, UFC commentator Joe Rogan wants to see the WBC heavyweight champion — the hardest hitting man in boxing — square off with Francis Ngagnnou — the hardest hitting man in mixed martial arts.
Rogan was speaking on a recent episode of his podcast, where he pointed to Ngannou's ridiculous power as an inherent ability to get success inside a boxing ring. And, while Rogan knows Ngannou doesn't have the hand striking abilities that a world champion boxer does, he does know that Wilder can get.. well, a little wild.
"Mark my words, if Francis Ngannou decides to jump ship and go to heavyweight boxing, he will nuke some fools," Rogan said.
"It's going to take a long time to get to Wilder's level. Wilder's a world champ. He's undefeated. Francis Ngannou's not ready to box with Wilder right now, but let me tell you something… he might connect. Wilder's not the slickest guy in the world. We're not talking about Muhammad Ali or Floyd Mayweather. He most gets by on power and range."
On Tuesday night, Wilder announced he'd be rematching Luis Ortiz later this year.
–
Comments
comments