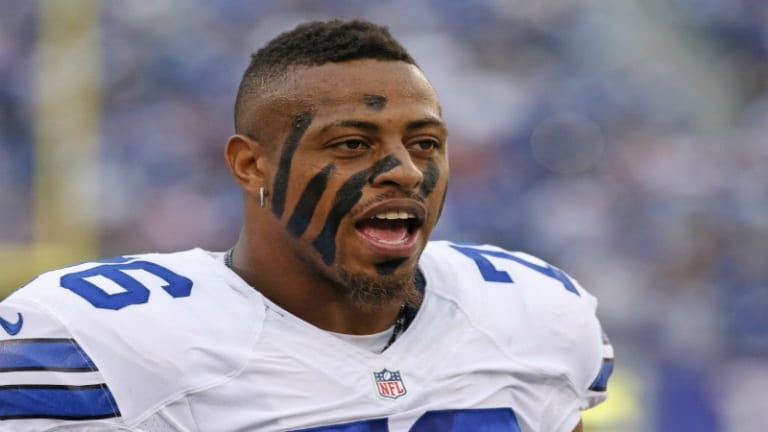 UFC President Dana White insists that Greg Hardy will have a part to play in the organisation's heavyweight division despite the DQ defeat against Allen Crowder at Saturday's card in Brooklyn, New York.
Hardy, the former NFL player who has a chequered history in his personal life, had won each of his professional bouts with ease up until last weekend when he faced the sternest challenge of his career to date. Despite beginning strong, Hardy slowed down considerably as the bout progressed before he was disqualified by the referee for connecting with an illegal knee to Crowder's temple.
However, despite this self-inflicted setback the hugely controversial Hardy will be given at least one more attempt at redemption in the Octagon, per Dana White.
"When somebody comes into the UFC, especially when they're famous, first thing I always want to know is can you really fight?" White said. When you're fighting on these smaller shows and you're knocking guys out left and right, it's great. When you get here, it's a whole 'nother ball game. And whether you look at Hardy or (Ariane) Lipski, it's a different world when you get here. It's a whole different vibe.
"One thing that I did learn about Hardy tonight: he can fight. He can fight, he's an athlete. Not only can he punch hard, but he can take a big punch. He got hit with some good shots tonight. His ground game, I think everybody thought if he got taken down to the ground that was going to be the end of him. He got out of trouble on the ground several times and he learned a lot tonight, so we'll see where he goes from here.
"He'll get another fight," White said. "He made a really big rookie mistake and it cost him an L tonight, so it ruined his perfect record."
Comments
comments