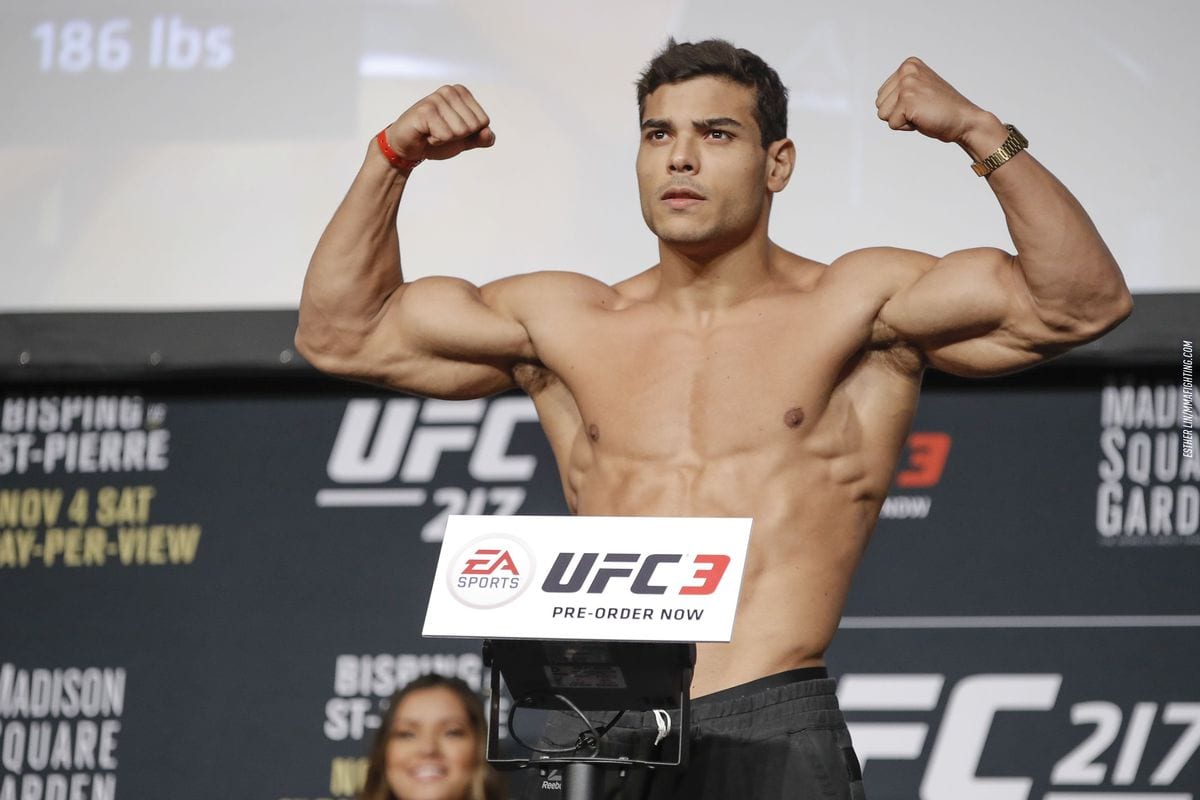 Undefeated Brazilian middleweight Paulo Costa has been tipped by many, including himself, to be the next 'legend' to emerge from the South American hotbed of mixed martial arts and the man they call 'The Eraser' plans on doing one better than compatriots Anderson Silva, Lyoto Machida and Vitor Belfort by defeating former 185-pound champion Chris Weidman on his own path to gold in the UFC's middleweight frame.
Costa is 4-0 in the UFC (12-0 overall) and has made a significant impression in the division since debuting in March of last year. His last two outings, finishes of Uriah Hall and Johny Hendricks, have signposted him as a surging contender for Robert Whittaker's title but with the Australian fighter ruled out until early next year with a hand injury, Costa has set his sights on Weidman as a means of underlining his title ambitions.
Weidman last competed a year ago yesterday, a win against Kelvin Gastelum which stopped a three-fight skid against Luke Rockhold, Yoel Romero and Gegard Mousasi. But now with the former champ on the cusp of a potential title run of his own, Costa says that the two must meet in the cage as the latest chapter of the mini-feud between Weidman and various Brazilian fighters.
"The real deal, the real show," Costa wrote on Instagram, along with a picture of him and Weidman. "I can avenge all Brazilians."
Costa noted that he sees the UFC's November event in Madison Square Garden as the ideal venue for a potential bout, a place in which he will have happy memories of his second round finish of former welterweight champion Johny Hendricks in the same venue last November.
Over to you, Mick Maynard.
–
Comments
comments