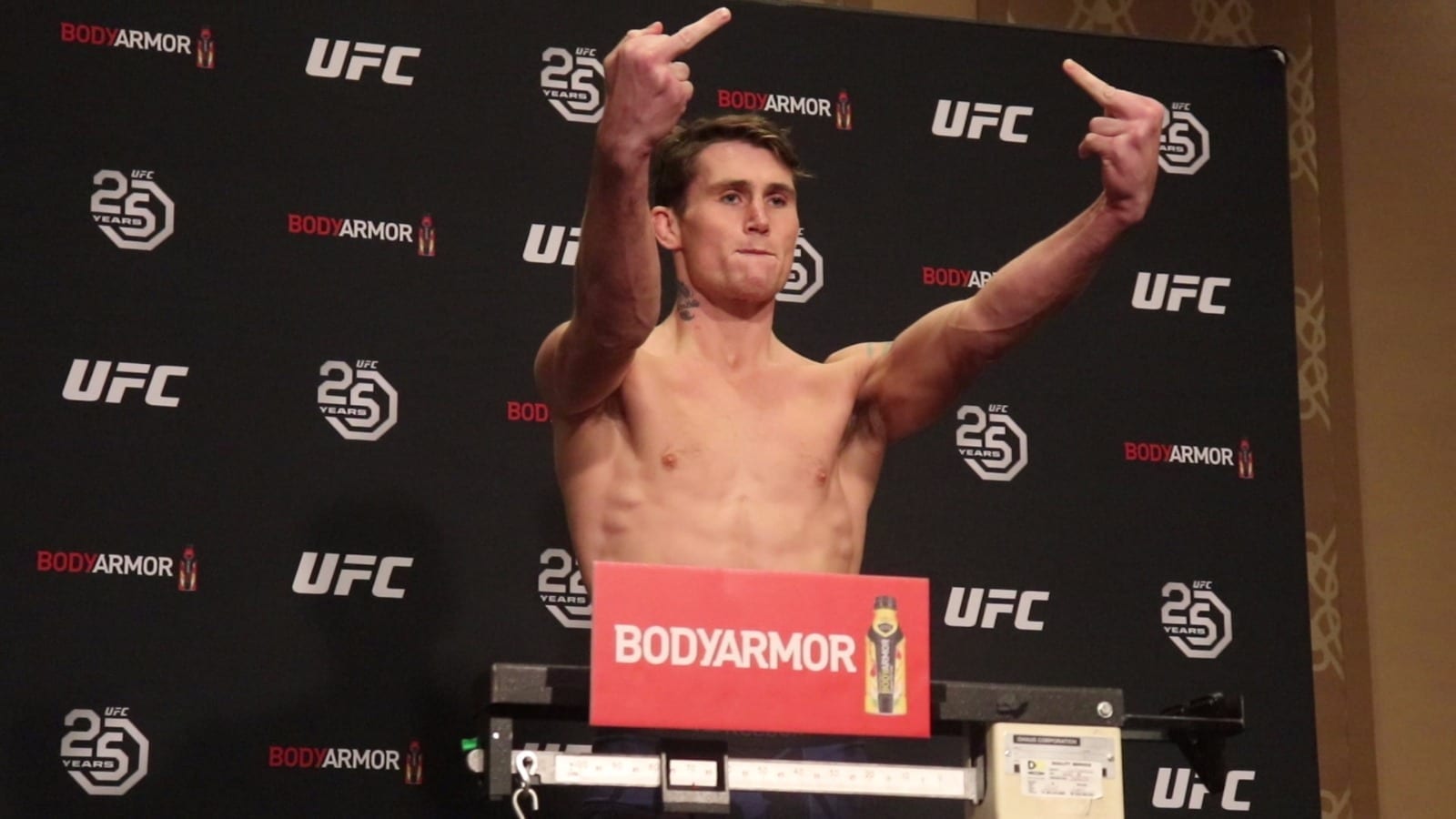 The California State Athletic Commission has taken one of the most drastic steps in countering severe weight cutting we've seen so far.
Yesterday at a meeting, the commission passed a new rule that means should a fighter weigh more than 15% over their division's weight limit on fight night, their bout will be cancelled. The rule was passed with 5 votes in favour, with none opposing.
To put that into perspectives for fans, here is a list of the maximum a fighter can weigh on the night of competition before the fight will be scrapped:
Flyweight (125lbs) – 143.7 pounds
Bantamweight (135lbs) – 155.2 pounds
Featherweight (145lbs) – 166.8 pounds
Lightweight (155lbs) – 178.2 pounds
Welterweight (170lbs) – 195.4 pounds
Middleweight (185lbs) – 212.7 pounds
Light heavyweight (205lbs) – 235.6 pounds
Heavyweight (265lbs) – 304.6 pounds
CSAC is now discussing a weight-gain cap from weigh-ins to fight day. The proposal is that if a fighter is more than 15% above the contracted weight on fight day, the fight will be canceled. pic.twitter.com/GOMaiuwLuq

— Marc Raimondi (@marc_raimondi) October 15, 2019
It should be noted that even if a fighter doesn't hit the above marks, the CSAC could still recommend to them they should compete at a heavier weight class, and could require tests to prove the athlete is reasonably hydrated at weigh-ins before they allow them to remain at their current division.
In an example of a fight that would have suffered from the new rule, a July fight between Aspen Ladd and Germaine de Randamie would have been cancelled after Ladd regained 18% of her weight, fighting at 159 pounds after weighing in at 135 the day before.
Severe weight cutting is considered one of the bigger issues in the sport, with fighters drastically shredding weight en route to fight night. While the CSAC has long been looking to battle the most extreme cases, some critics of the new rule say it could force fighters to cut weight twice in order to stay within the new limits.
Comments
comments