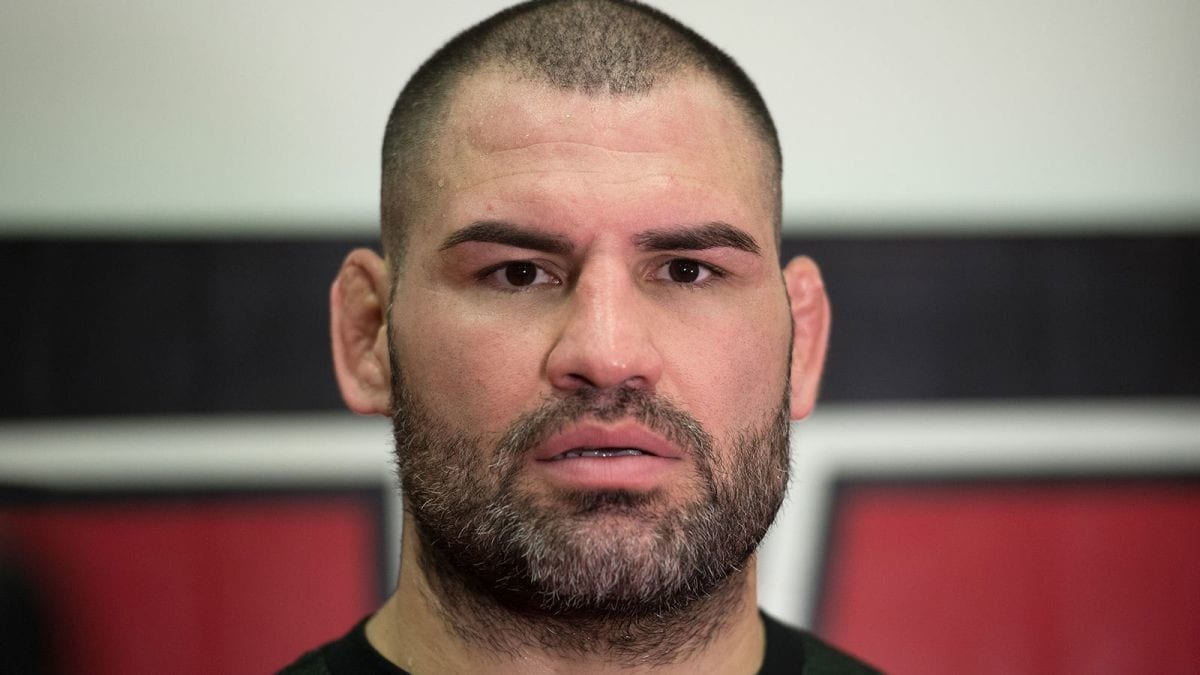 A few years ago, Daniel Cormier dropped from the heavyweight division to the light heavyweight division in order to not fight his teammate Cain Velasquez. Now, with Cormier heading towards a champion vs. champion contest in July, Velasquez isn't ruling out returning the favour.
Currently Velasquez is readying himself for a return to the cage from injury, and anticipates getting himself back on the road for a title shot once he comes back. However, with his friend and teammate Cormier now getting a shot at history, Velasquez is prepared to take a backseat for the moment.
Although in the immediate wake of the announcement on Friday, Velasquez took to his social media and got a few eyebrows raised when he posted a cryptic tweet suggesting "things could get interesting" if Cormier emerged victorious.
Like always, I'm gonna be in the gym everyday to help my brother @dc_mma become the next heavyweight champ at #UFC226. Once he wins, things could get interesting. #AndNew #WeAreAKA #GonnaGetMyBeltBack

— Cain Velasquez (@cainmma) January 27, 2018
"Things could get interesting, man," Velasquez said, speaking on MMAFighting's The MMA Hour. "He's at heavyweight, I'm at heavyweight. What am I gonna drop down? Fuck, I don't know. But things could get interesting, yes. Yes. We don't know how things are going to play out. I think it's cool what he's doing, you know? He's going up a weight, but shit man, he's fought there before at heavyweight so he's gonna do it again."
And as for Velasquez himself, he won't rule out a potential move to light heavyweight in order to avoid a clash with Cormier (much as Cormier did years back) — although only if he really had to.
"Man you know what, if I had to do it, I could do it," Velasquez said of a drop in weight class. "I think it would be hard … but it's just the will of the person. If I really want to do something, I could do it. Again, things could get interesting. So we're just going off of that, we're just going to play it by ear. First things first, helping him get ready, me get ready, and then getting that job done in July, both of us."
One thing he can say with certainty, however, Velasquez will not fight Daniel Cormier.
"Would I ever fight him? No, I wouldn't," Velasquez said. "I wouldn't fight him. I think he feels the same way. We're teammates, we're friends, we've done a lot with each other. I think it would be easy, me and him, just because we spar so much, shit, it would just be another day at the office."
–
Comments
comments