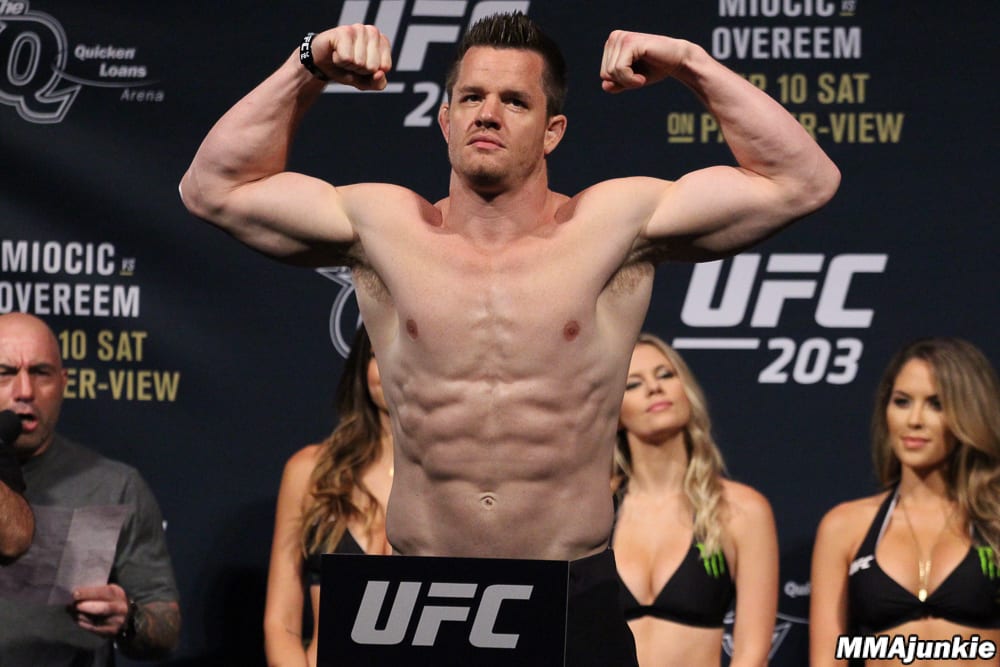 On March 3rd veteran UFC fighter C.B. Dolloway returns to action for the first time since July of last year when he faces Hector Lombard at UFC 222 in a middleweight bout.
Dolloway's career has been stymied over the course of the last 18 months by a bizarre but debilitating injury he suffered on the eve of what was to be his light heavyweight debut at UFC 203. An incident with a malfunctioning elevator in Cleveland ahead of a bout with Francimar Barroso left Dolloway with a serious back injury which forced the cancellation of his bout. He has competed just once since then.
Weight loss incurred by the near 10-month absence he experienced as a result of the accident curbed his 205-pound debut but as he prepares for what will be only his second fight in almost two and a half years against Lombard in a few weeks, Dolloway says that he will be dealing with the after-effects of his back injury permanently.
Speaking with MMAFighting, Dolloway said: "There's permanent damage. There's no way to — it's irreversible, essentially. I could go try to do a surgery or something, but my doctors have been like, 'Yeah, I wouldn't recommend it,' because they don't know how that's going to turn out. So it just is what it is, you know?"
While ongoing litigation means that he can't divulge everything with regard to the accident, he did say that the accident interfered with his career. While a return to 205-pounds hasn't been ruled out, he says he is in no position to entertain that notion at the moment.
"It just depends if I put the size back on, which, I imagine I will. It's just going to take a little time. Putting on 10 or 15 pounds of muscle, it's hard, especially with high cardio and everything we do. But yeah, I fought that fight there (in July) and I just didn't feel the same as I did before. Like, when I had originally moved up, I felt big, strong, I feel good. Then this time when I went in there, I didn't feel like myself at that weight, so I was like it's probably better to go back down to middleweight.
"I just want to make sure I'm healthy," Dolloway continued. "At the end of the day, I'm not going to walk away from this sport with millions and millions of dollars, most likely, so you've got to make sure your body's good when you leave the sport. I'm not going to rush back in and get permanently injured even more, so I've got to look out for myself a little bit.
"When you walk away (from mixed martial arts), are you going to be able to function? At the end of the day, I want to make sure I can still live a decent life when I'm done with it."
Comments
comments