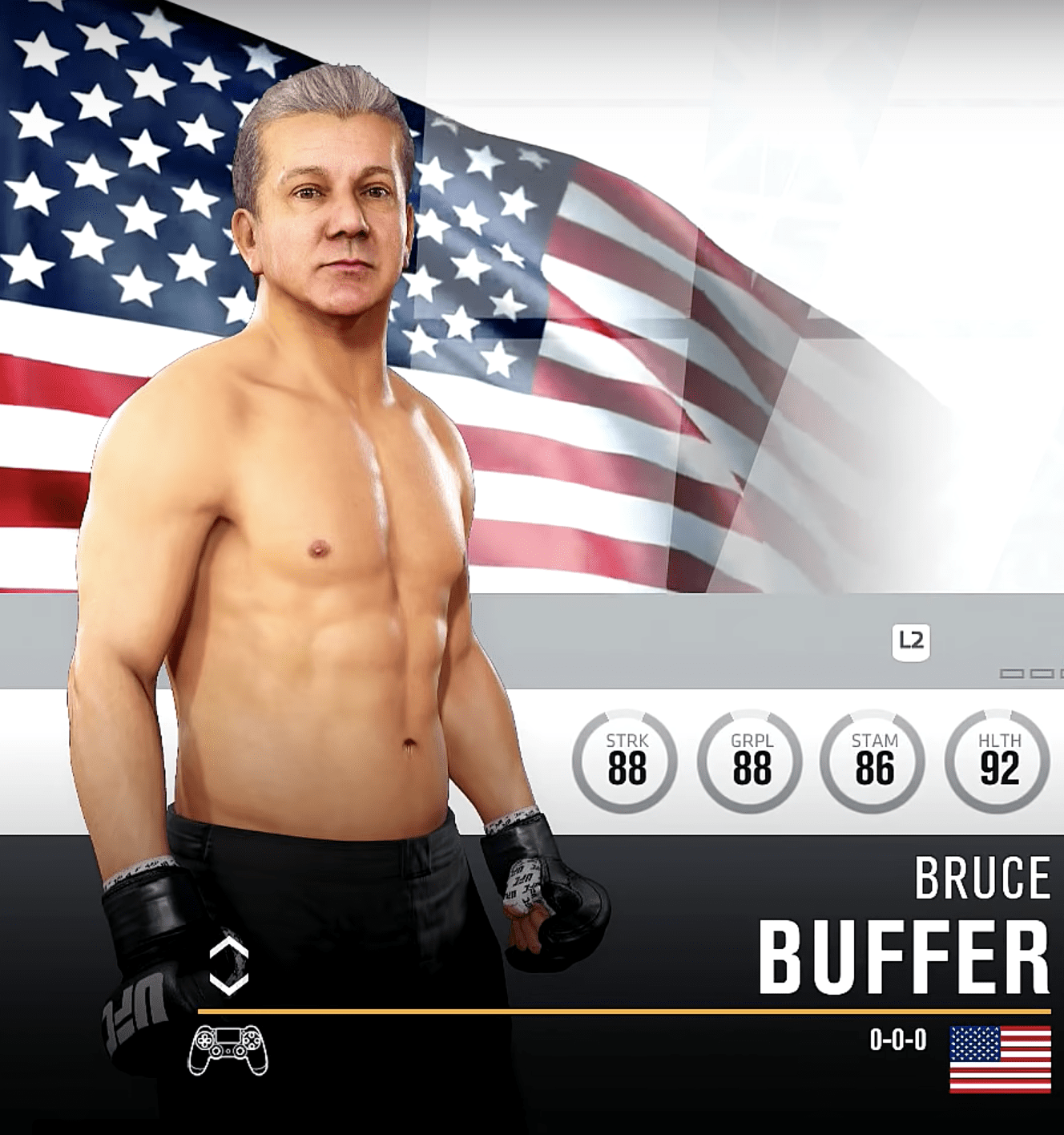 Not content with merely pointing at the blue and red corners, UFC announcer Bruce Buffer will now be fighting out of them — in EA UFC 3 that is.
The Veteran Voice of the Octagon has been added as a playable character in the fighting game, and although players will have to unlock Buffer, once they do he'll be fighting with the best of them in the middleweight division.
Buffer joins UFC president Dana White as an out-of-the-box fighter for this installment of the UFC/EA pairing. Check out YouTuber Martial Mind's video below to see the new addition to the game.
Comments
comments