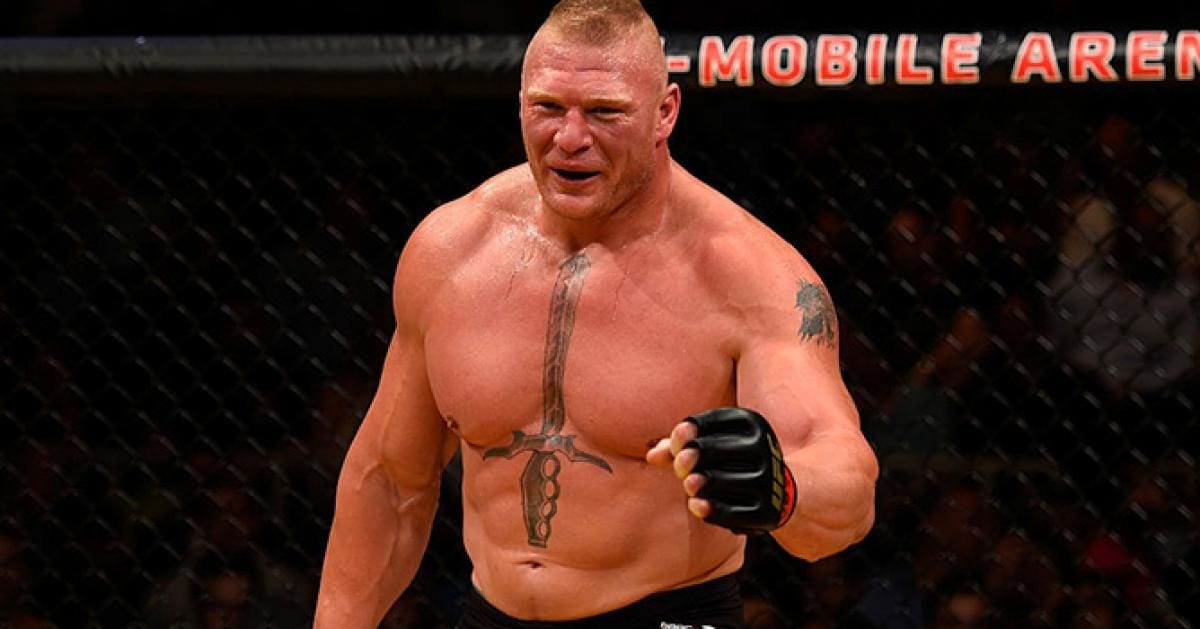 According to the USADA website, which was updated on August 1st, Brock Lesnar has been drug-tested on three occasions since re-entering the testing pool ahead of his presumptive UFC heavyweight title bout with Daniel Cormier early next year.
Lesnar failed a drug test in the wake of his last UFC appearance, a decision win against Mark Hunt at UFC 200 two summers ago. The result of the bout was subsequently declared a no-contest, after which Lesnar resumed his career in World Wrestling Entertainment. Lesnar was issued with a 1-year suspension following the test failure, as well as being levied with a $250,000 fine from the Nevada State Athletic Commission.
The earliest date in which Lesnar is eligible to compete is January 8 2019. Cormier, the heavyweight champion, has stated that he will retire on the date of his 40th birthday in March, meaning that there is a very limited timeframe in which this bout can take place.
Lesnar confronted Cormier following his win to capture the belt from Stipe Miocic at UFC 226 last month, adding the heavyweight strap to the 205-pound belt that he already held.
Lesnar holds a 5-3 (1) record in his mixed martial arts career. He holds wins against Hunt, Randy Couture, Frank Mir and Shane Carwin, while losing to the likes of Alistair Overeem and Cormier's close friend and training partner, Cain Velasquez. [Bloody Elbow]
Comments
comments