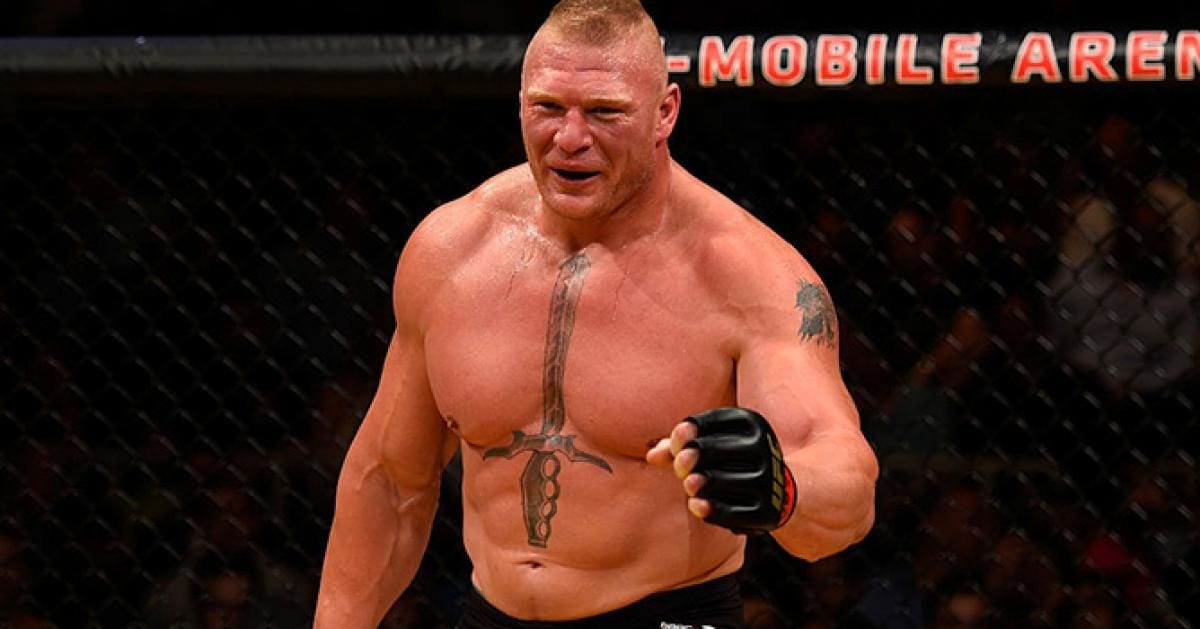 Former UFC champion Brock Lesnar has officially ruled out a return to the Octagon.
Lesnar, who won the UFC heavyweight crown in just his fourth professional bout, hasn't competed in the cage since a UFC 200 win against Mark Hunt (after which he failed a drugs test and the result was changed to a no-contest) but has frequently teased a potential return, and was heavily linked to a comeback during Daniel Cormier's reign as champion — even confronting 'DC' following his title win against Stipe Miocic a couple of years back.
But now aged 44 and back on the road as an active member of the WWE roster, Lesnar says that his time in the 4oz gloves has come and gone.
"That door is closed," Lesnar said of his MMA career to the New York Post. I'm too old. That's a young man's sport, and that door is closed. I'm Brock Lesnar, the WWE Superstar."
"You know what, Dana White, the Fertitta brothers [Lorenzo and Frank] were exceptional to me," he added.
Now, as has been said many times in the past, mixed martial arts retirements are often temporary things but with Lesnar now aged in his mid-forties, one would imagine that he is firm in his desire to end any talk of a comeback — particularly with him still having a bountiful income from his occasional WWE appearances.
And should this be it, Lesnar stepped away from the sport with a 5-3 (1) record, with a July 2010 submission win against Shane Carwin being his last official victory in the Octagon.
Comments
comments