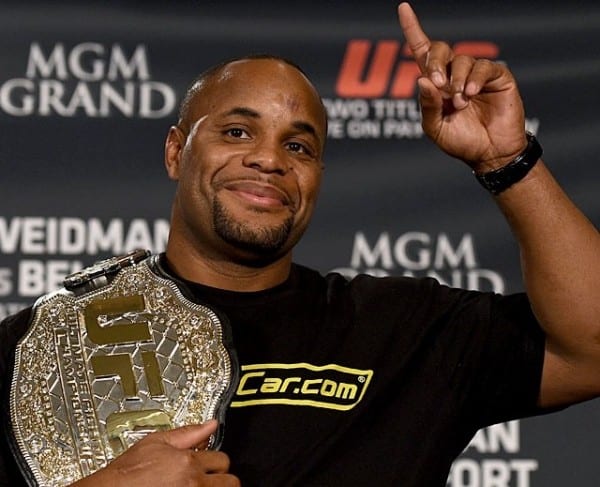 A lot of speculation exists as to what will come between now and Daniel Cormier's retirement.
The UFC heavyweight champion has stated that he plans to retire before his 40th birthday in late March and there has been no direct indication to what his last fight, or fights, will be.
However if you are to ask AKA's Javier Mendez, he has a very clear forecast for his fighter's future.
"I don't know what is going to happen now. So many things have changed, the landscape, things that were unforeseen. Now, the retirement thing is going to be prolonged.
"I don't know, one fight, two fight, three fights, who knows. The best scenario is for him to fight Brock Lesnar and finish. We will see what happens, it is hard to say," Mendez said to BJPenn.com.
Cormier last fought at UFC 230 in November where he defended his title against Derrick Lewis. At the time he was still the UFC's light heavyweight championship but he opted to relinquish the title on the eve of the Jon Jones vs. Alexander Gustafsson title bout at the end of December (though the UFC had already mandated it).
Perennial rival Jones, who won the 205-pound title in that bout, has been linked with a third fight against Cormier though he appears reluctant to move up to heavyweight, while Cormier insists that his days as a light heavyweight are behind him.
Cormier's friend and training partner Cain Velasquez has stated that he would welcome the opportunity to face Jones down the line, while Mendez also stated that AKA have high hopes for emerging heavyweight contender Justin Willis to fill Cormier's and, eventually, Velasquez's shoes.
Comments
comments