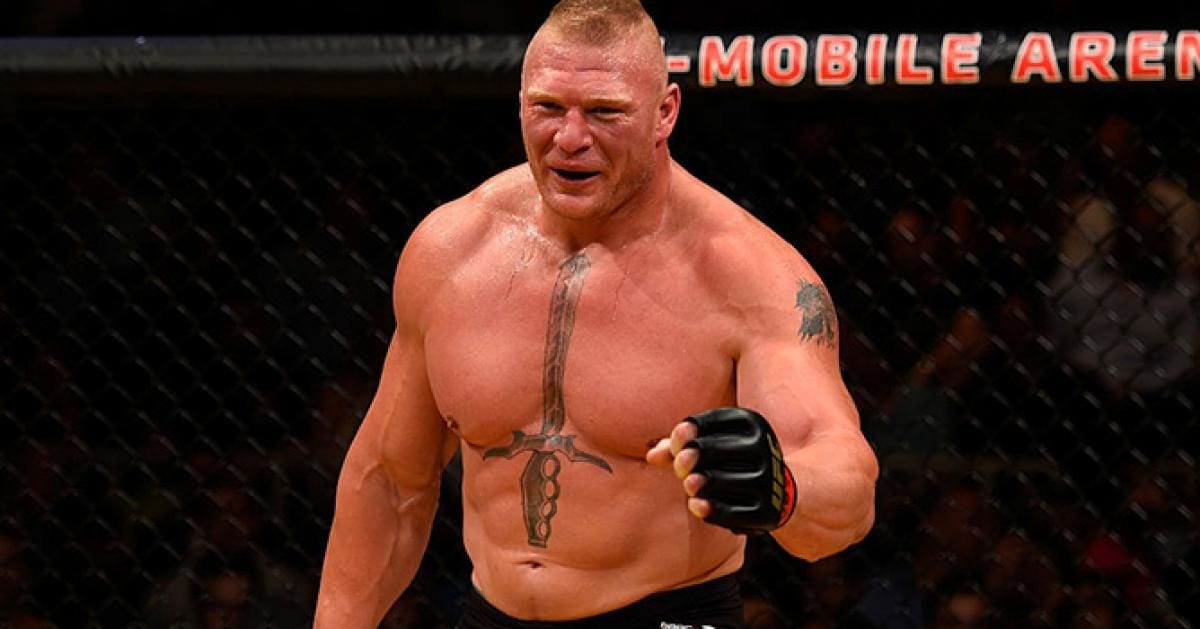 When Jon Jones defeated Daniel Cormier, it did two things. Firstly, it restated just how good Jones is. Secondly, it pushed the idea of a fight with former heavyweight champion Brock Lesnar closer to reality.
In the immediate aftermath of the Cormier win, Jones snatched the microphone and called out Lesnar, saying "if you want to know what it's like getting your ass kicked by someone who weighs 40-pounds less than you, meet me in the Octagon."
Lesnar heard.
Speaking with the Associated Press, the WWE star released a brief — but memorable — response: "be careful what you wish for, young man."
Speaking afterwards in the back, Jones went into more detail as to why he wants the fight, pointing to it as a superfight capable of transcending mixed martial arts.
"I just think it's a winnable matchup," Jones said at the post-fight press conference. "Obviously Brock Lesnar has millions of followers outside of MMA, so that's huge for our sport, to kind of steal some of those followers. And I feel like Brock, he has a pretty limited game, and I just think it's a winnable fight and there's just so much reward that's involved. I just want to do it.
"To be honest with you, I have no clue where this Brock Lesnar situation came from, how it started. But it got serious really quick, and I started talking to my management team, First Round Management, and my team at Jackson's MMA, and I said, 'well, what do you guys think if this was to happen?' Obviously my manager was like, 'well it's going to be a big payday.' That's his job, right? Make me money.
"But my team at Jackson's MMA, (Greg) Jackson and [Mike Winkeljohn], they said, 'Jon, you could win that fight. You're going to have to dig deep, you're going to have to take your self-belief to a higher level, you're going to have to earn this fight. Obviously you're going to have to change a lot, fighting at 225 or 230,' but they said, 'you can do this.' And so we made up in our mind that we were serious about it."
Comments
comments