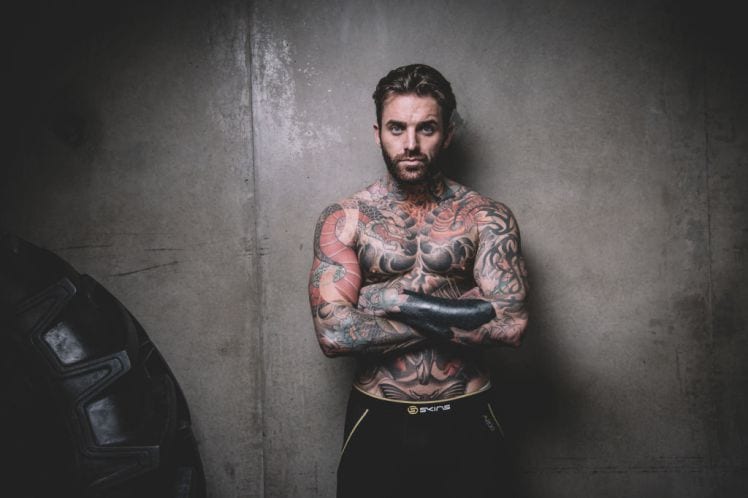 Aaron Chalmers, a 3-0 professional mixed martial artists and former cast-member of popular reality TV show Geordie Shore, has bagged himself a place on the upcoming Bellator 200 card in London on May 25th.
As reported by MMANytt, Bellator CEO Scott Coker signaled his intentions to the media at last week's BAMMA 34 in England by saying that he his team were in talks with David Green (BAMMA CEO) about having Chalmers make his Bellator debut in the English capital.
"You know what, I think my guys are talking to David [Green] and so we will see," Coker said. "I don't know at what level they're talking, but you know, if it's something David would let him fight or if he's interested in fighting, you know he might be busy with David. Who knows?"
Chalmers has compiled an undefeated 3-0 record in his young MMA career thus far with three first round stoppages along the way. Prior to that he made his name in the unusual world of reality television, becoming a fixture of the Geordie Shore (a spinoff of Jersey Shore) for nine seasons.
He has since left the show to concentrate fully on his burgeoning mixed martial arts career.
Bellator confirmed on Wednesday via press release that Chalmers will face compatriot Ashley Griffiths at a 163-pound catchweight limit. Chalmers has previously spoken of his desire to move to 155-pounds and this looks like the first step in that direction from the former welterweight.
Bellator 200 is quickly turning into one of the organisation's flagship shows for 2018. It already features a middleweight title main event between Rafael Carvalho and Gegard Mousasi, as well as the return of Michael 'Venom' Page and a heavyweight grudge match between Roy Nelson and Mirko 'Cro Cop' Filipovic.
Comments
comments